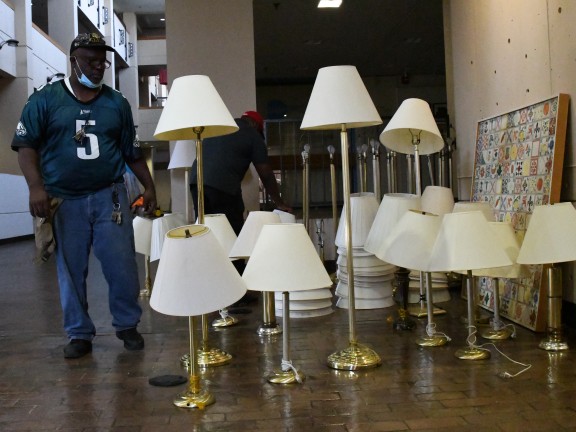 Are you looking for a professional and socially responsible organization to manage your corporate removal projects? Good Haul's team can quickly and carefully remove any materials you need support with, from office furniture to scrap metal.
We ensure that all useable items are donated to a variety of nonprofit partners in our community so they find new life. Recyclable items will be recycled, so that the only items that end up in landfills are those that cannot be repurposed or reused. We sort items onsite at our warehouse, which makes your pickup go quickly and smoothly.
Types of projects we can help with include, but are not limited to:
Storage units
Office cleanouts
Rental unit cleanouts
Business moving or downsizing
Real estate junk removal and property cleanup
Restoration and renovation debris removal
We do both one-off junk removal services for businesses and ongoing projects. We can provide servicing at multiple locations or schedule regular services, and would be happy to discuss the specifics to work out your custom solution.