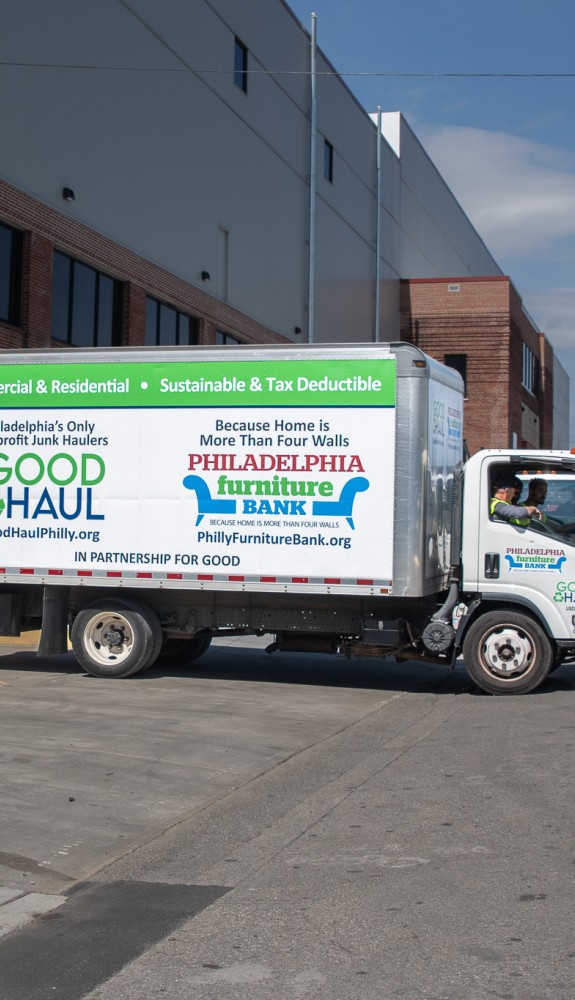 Philadelphia's Only Nonprofit Junk Hauling Business
Philadelphia Furniture Bank
All revenue generated by Good Haul supports furnishing more than 1,400 homes annually through PFB.
100% of all useable or recyclable items are diverted from landfills and distributed to several nonprofit partners.
All donated items are tax deductible for you, our customer. You'll receive a tax deduction receipt upon pickup.
Our pricing is $1.80 per cubic foot; less than our for-profit competitors. You save money while doing good.
When you use Good Haul, you support your community!
The Philadelphia Furniture Bank furnishes 1,400 homes for individuals and families exiting homelessness each year.