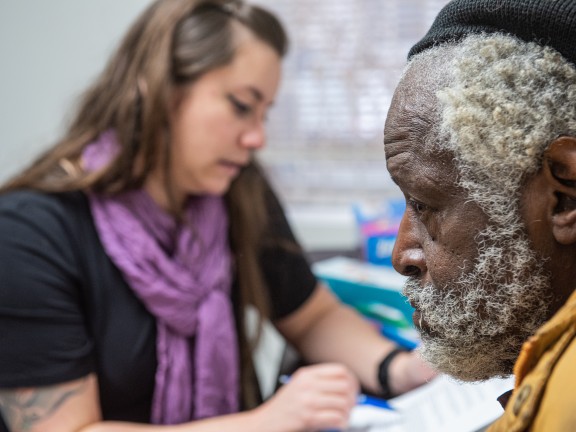 Host an event
Complete our Fundraising Event Application.
You'll be contacted by a member of our advancement team to go through the details of your event.
Begin planning the details of your event while referring to our Fundraising Event Guide for guidance and best practices.
Host your event.
Coordinate for donations to be sent/delivered to Pathways to Housing PA.

Host a collection drive
Donate New Household or Food Items. There are items we use everyday to help meet the needs of the people that we serve – especially when we move them off of the streets and into a permanent home of their own. We currently need both Pantry Items and Household Items.

Items can be shipped to or dropped off at our offices: 5201 Old York Road, Suite 108, Philadelphia, PA 19141. We are sorry, but we do not currently have the capacity to pick up donations.

Purchase from our Amazon Wish List. You can now shop online safely and securely by using our Amazon Wish List and your gift will immediately be sent directly to our office. If you would like a tax receipt for your donation, please use the note section when checking out to list your name and contact information. There are three lists to choose from: Household items, Pantry items, and Personal Care items.
Collect Furniture for the Philadelphia Furniture Bank. We are always in need of large quantities of furniture to help furnish homes for individuals and families exiting homelessness. Our team at PFB can schedule a date and time to pick up items wherever you're collecting them, so that you and your networks can all bring items to one central, easy location. We especially need dressers and small kitchen tables, though a full list of what we accept can be found here. Interested? Email us to set up your furniture drive!