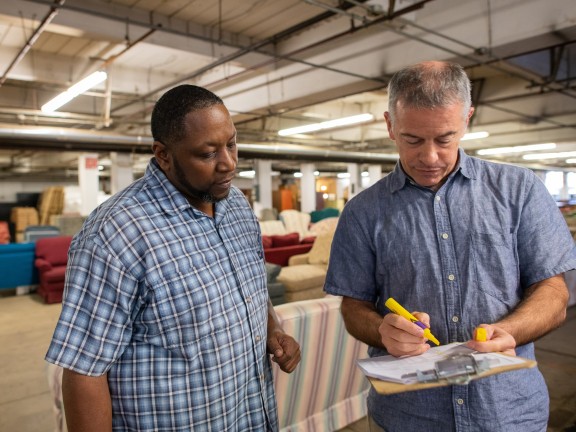 Pathways to Housing PA operates our Work First Program at our Philadelphia Furniture Bank. The program increases low barrier job placement, both short and long term, while helping participants develop skills and increasing income. We believe that complex issues like homelessness require creativity, innovation, and constant evolution to meet the needs of those affected, and the Work First program was developed specifically to support those exiting homelessness who have struggled to find employment.
The program is open to people who have experienced homelessness and are currently in rapid, transitional, or permanent supportive housing in our system and provides wage-paid work, job skills training, and other employment services in a supportive environment with three tiers: job readiness training, transitional employment, and assistance with employment.
If you are a case manager with a client who might benefit from the Work First program, please fill out our application form.