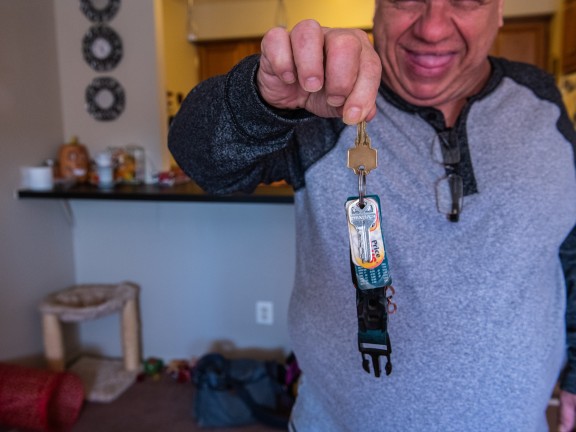 The Housing First Model
Pathways to Housing PA was founded to positively transform the lives of people experiencing mental health challenges and chronic homelessness by supporting self-directed recovery and community inclusion. As an alternative to a system of emergency shelter and transitional housing progressions, our model is simple: provide housing first, and then provide comprehensive supportive treatment services in the areas of mental and physical health, substance use, education, and employment.
Housing is provided in apartments scattered throughout the city of Philadelphia. This scattered site model fosters a sense of home and self-determination, and it helps speed the reintegration of our clients into their community. Our goal is for participants to become part of the community, and not just live in the community.
Pathways to Housing PA maintains an 85% housing retention rate even amongst those individuals not considered housing ready by other programs.
Read more about the Housing First model