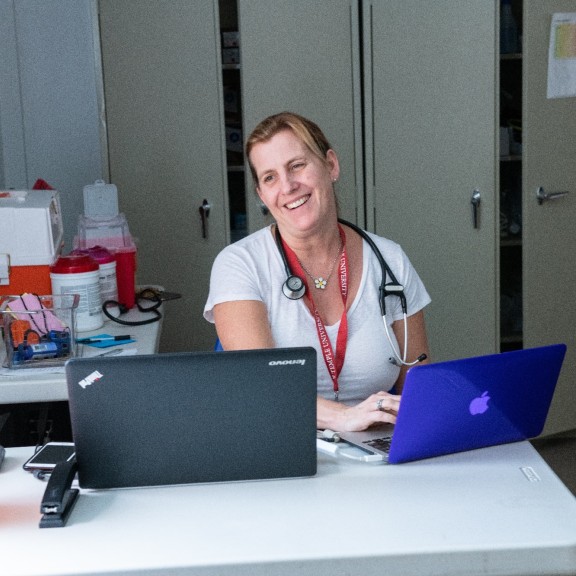 Pathways to Housing PA serves people with complex physical and behavioral health needs.
Many of the people we work with have serious, chronic, and untreated medical issues that have often been neglected for years and require significant healthcare coordination.
To address the level of medical need, Pathways formed our Integrated Care Clinic. Our goal is to ensure a person-centered approach to care that emphasizes a welcoming environment, recovery, wellness, trauma-informed care, and the integration of physical and behavioral health care.