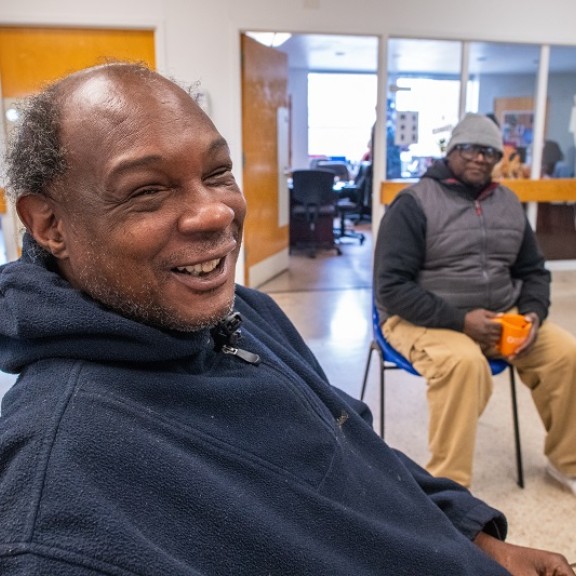 We house people directly from the streets, without precondition, and provide comprehensive wrap-around supports to support stability.
remain housed after five years
Our Core Services
Provide homes and comprehensive wrap-around services for people who have experienced chronic homelessness and suffer from serious mental illness, substance use disorder, and/or multiple other disabilities. We believe that housing is a basic human right. Everyone deserves a place to call home – it's that simple.
Restore health by providing low barrier primary care services, medication management, and the coordination of psychiatric and substance use services to our program participants, while respecting harm reduction as a method for achieving goals.
Reclaim lives by promoting community inclusion and helping participants to be a part of the community and be valued for their own uniqueness and abilities, just like everyone else. Everyone should have choices in life, and we empower people to make informed choices that reduce harm to themselves and others.
Operating the Philadelphia Furniture Bank redistribute donated, gently used furniture to individuals and families exiting homelessness.
Disseminate the Housing First model through training and technical assistance to other communities nationally.