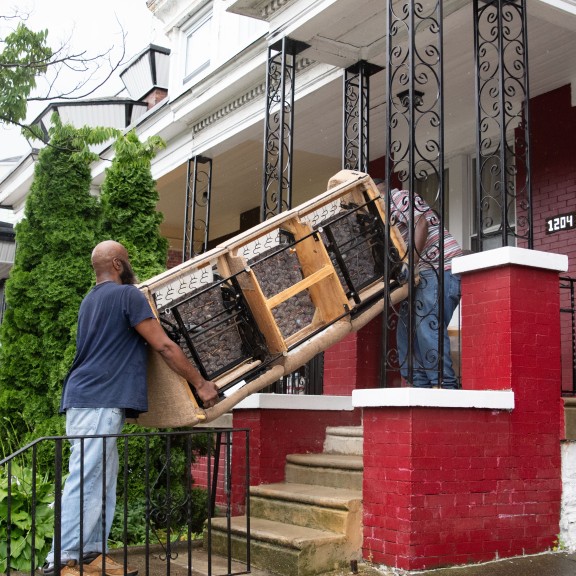 Good Haul charges $1.80 per cubic foot of truck space used, with a minimum charge of $99.
Connect with us for your quote!
The easiest way to determine how much your project will cost is for you to tell us about your pickup, so we can provide an estimate based on the size and scope of the project.
During your pickup, our movers will carefully pack your items on our truck, then calculate your removal fee by measuring the cubic feet of truck space used. That cubic footage will be multiplied by $1.80, which will be the total cost (with a minimum cost of $99).
Occasionally, we may need to charge additional fees - for example, when a project is outside of our usual pickup area, or when we have to package a large number of items for removal. All fees will be discussed with you ahead of beginning the project where applicable.
How do I estimate the cubic footage of my project?
Here are some common examples of projects with Good Haul and the cubic footage/cost for each project:
Two large items (1 sofa, 1 dresser) = 80 cubic feet, or $144
Studio/one bedroom apartment (1 sofa, 1 coffee table, 1 TV table, 1 dining table, 4 chairs, 1 dresser, 1 nightstand, 1 full size bed) = 275 cubic feet, or $495
Two bedroom house (full 16 foot box truck): 775 cubic feet, or $1,395
What does one cubic foot look like?
Cubic footage is the volume of a space measured in feet. One cubic foot is equal to the volume of a cube with width, length, and height equal to one foot.