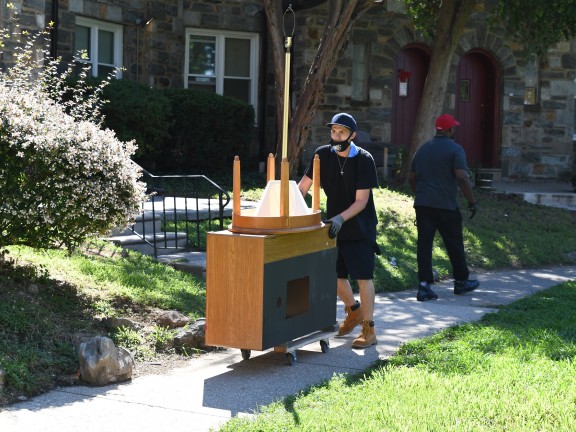 In late 2014, Pathways to Housing PA opened the Philadelphia Furniture Bank (PFB) as a centralized resource for furniture for human service organizations from across Philadelphia. Member agencies schedule appointments for their clients who then visit our showroom floor to choose their furniture to start fresh as they move out of homelessness. Each individual or family receives a full home's worth of furniture, including brand new bedding. Since our founding, we've furnished more than 7,300 homes.

PFB relies on furniture donations from individuals and businesses in order to operate, from single items of furniture all the way through to large hotel or dormitory cleanouts. This donated furniture would otherwise end up in landfills, and instead helps individuals and families transition from temporary to permanent housing.

PFB is an unduplicated resource in Philadelphia for social service agencies and our shared mission of ending homelessness. PFB allows people to move into their new homes faster, without having to wait until they've saved enough to furnish the home themselves, and to focus on healing, finding employment, strengthening their families, and rejoining their communities.