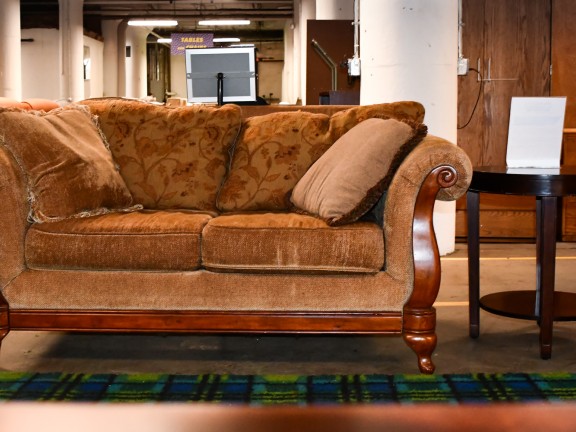 PFB Furniture Donation Criteria:
Upholstered items should not be broken or have excessive rips, stains, pet hair, or fading.
Wood items should not have excessive watermarks or discoloration, chipped edges, missing hardware or parts, etc.
Items should be clean and free of odor.
Items must be pest free (i.e. no bed bugs).
Items to be picked up cannot be located on the third floor or higher without an elevator.
Movers have the discretion to decide if your items are useable for our clients.
PFB DOES accept
Sofas (no sleeper sofas)
Armchairs
Kitchen and Dining Tables

Any size or shape
No glass top tables

Kitchen and Dining Chairs
Dressers
Occasional Tables

End tables
Coffee tables
Bedside tables

Bookshelves
Small Desks
Mirrors
Clean Area Rugs
Artwork
PFB DOES NOT Accept
Mattresses, box springs, and headboards
Bed frames, platform beds, and water beds
China cabinets and armoires
Baby equipment
Household items

Dishes
Linens
Decorative objects

Sleeper sofas
Hospital beds or medical equipment
Entertainment units
Office furniture
Outdoor furniture
Pianos
Exercise equipment
Air conditioners
Televisions
Computers or electronic equipment