Welcome New Members of our Board!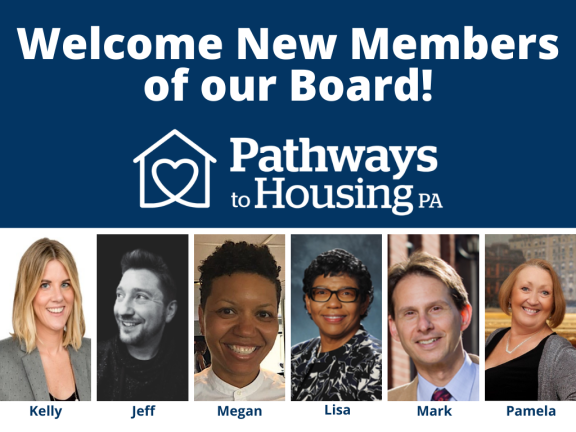 We welcomed six new members to our Board of Directors this month to join us in our mission to provide homes, restore health, and reclaim lives. Welcome to Kelly, Jeff, Megan, Lisa, Mark, and Pam to the Pathways team!

Kelly A. Galardi, CPA
Owner, Kelly A. Galardi CPA LLC
Kelly started the firm in 2020 after spending 15 years working in national and regional accounting firms. Kelly loves working closely and comprehensively with her clients, which often include closely-held businesses and their owners, individuals, and estates and trusts. Kelly has successfully represented her clients in various audits with both the IRS as well as state and local jurisdictions. Kelly is often an integral part of a client's professional advisory team, including attorneys, financial advisors, insurance brokers, bankers, etc. Kelly has found that a team approach is crucial in order to maximize efficiencies and achieve comprehensive client goals. Kelly also has a passion for helping businesses and individuals that have gotten into difficult situations with the IRS. She has had great success advocating for her clients in penalty abatement requests, offers in compromise, and taxpayer advocate cases. Kelly believes there is a real art to this work and she finds that a childhood passion for helping the underserved and those in need often fuels her in these types of engagements.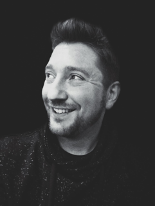 Superhero | Strategist | Speaker
For years his Linkedin headline read "World's Most Handsome Social Media & Content Marketing Strategist." But today he prefers to go by another title: Superhero. Jeff Gibbard is the Founder of The Superhero Institute, a training, and development company that shows people how to be super and human at work and in life. Using a combination of his proprietary Superhuman Framework and the Superhero Code of Ethics, Jeff reveals the inner workings and simple strategies that unlock the heroic potential of leadership, communication, strategy, and enduring growth. Jeff took a hard pivot in 2019 after more than a decade of work in the Social Media industry and is now on a mission to help rehumanize the online world, inspire the next wave of extraordinary leaders, and give every human being access to the tools and training they need to be more strategic, thoughtful, and effective. Jeff's career has brought him face-to-face with companies large and small, engaged and disengaged, ethical and, eh, *not so much*. From these experiences, Jeff has developed an insightful and strategic mind that is always balancing the interests of business with the more important interests of people and the greater good. He is a graduate of Temple University and earned his MBA from Drexel University. He's an expert strategist, dynamic keynote speaker, and the host of the popular podcast Shareable.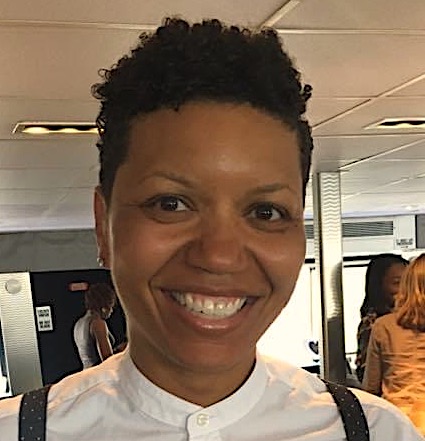 Megan Gibson
Realtor, Coldwell Banker Welker
Megan Gibson (she/her) is a career educator and entrepreneur. This is her 20th year as a public school Health and Physical Education teacher. While her students call her "Ms. G," one of Megan's first entrepreneurial pursuits earned her the nickname "Peanut Butter Lady." As the creator of PB & Jams PHL, Megan brought artisanal nut butters and innovative food creations to the Philadelphia area via a food truck, line of retail products, and philanthropic initiatives. In 2016, PB & Jams PHL was selected as a "culinary entrepreneur with innovative ideas" by the global brand Triscuit and was featured in a year-long television and print media campaign. While PB & Jams PHL is no longer in operation, it remains an instrumental part of Megan's education in community-centered entrepreneurship.
A licensed realtor, Megan has turned her passion for real estate into a successful second career. Tapping into both her business and education background, she has helped clients throughout the region to realize their dreams of home ownership. She maintains a special focus on supporting members of marginalized communities as they navigate the home buying process. Megan was born and raised in Philadelphia, and is a proud graduate of The Philadelphia High School for Girls (GHS #240). A lifelong athlete, she attended the University of Rhode Island on a full basketball scholarship. Megan earned her Master of Science in Clinical Counseling Psychology from LaSalle University. In addition to her professional pursuits, she enjoys a full life with her partner of five years, her close and loving family, and her church community as a leadership council member at Tabernacle United Church in West Philadelphia.

Lisa E. Griffin, MBA, CCCM
Senior Vice President | Patient Access
Thomas Jefferson University Health System
Lisa E. Griffin, MBA, CCCM, is the Senior Vice President of Patient Access at Thomas Jefferson University Health System. She is a certified executive through Cornell University and a certified call center manager. Ms. Griffin is a dynamic, high-performing health care executive leader nationally recognized as a subject-matter expert for patient access, physician engagement, and population health. As a contact center visionary, she has a track record of helping Cleveland Clinic, Houston Methodist and Vanderbilt University Medical Center dramatically improve the patient and physician experience. With an ever-vigilant patient-centered care approach, her approach and style are optimistic and collaborative. She has a reputation for formulating strategies to achieve improvement in service delivery and creating valued collaborations and coalitions among diverse stakeholders. Ms. Griffin also has a lifetime commitment to the community and actively engages to do the personal and systemic work of forging a pathway to individual empowerment and stability.
Professor of Social & Behavioral Sciences
Temple University
Mark Salzer, Ph.D. is a psychologist and Professor of Social and Behavioral Sciences in the College of Public Health at Temple University. He is also the Principal Investigator and Director of the Temple University Collaborative on Community Inclusion of Individuals with Psychiatric Disabilities, a rehabilitation research and training center funded by the National Institute on Disability, Independent Living, and Rehabilitation Research since 2003. It is an internationally recognized scholar on community inclusion of people with significant mental illnesses. Dr. Salzer was an original board member of Pathways to Housing PA and returns to the board for a second time in 2020 to support this great mission and organization.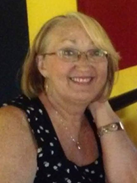 Certified Recovery Specialist | ProAct
Recovery Overdose Survivor Engagement Program
Pamela A. Vasquez is a Certified Recovery Specialist with over 35 years of experience working with the public. Pam started her career in the business sector. Nineteen years were spent in the banking field, several years with the Pennsylvania Department of Transportation, and then 10 years in retail. After the untimely death of her daughter from an overdose, Pam knew that she needed to make a difference in the lives of others who were suffering from Substance Use Disorder. Her desire became to save another mother's child. She engaged in shifting careers. Pam began working at a recovery house, moved to work as a Treatment Tech at an in-patient drug and alcohol facility then took the schooling necessary to obtain her Certified Recovery Specialist credential. Pam is now working with the Recovery Overdose Survivor Engagement Program (R.O.S.E). This is a program were CRS's engage with overdose survivors in Emergency Rooms in an attempt to get them into treatment. This program is under the umbrella of the Council of Southeast Pennsylvania, Inc.