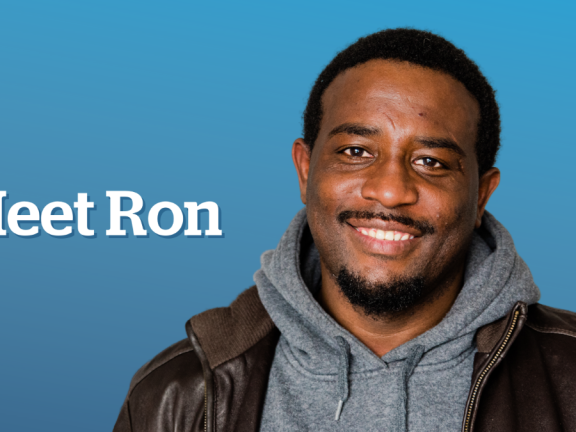 Ron is one of more than 550 participants that has been housed by Pathways to Housing PA, he was able to move into his home in November 2013. The very first thing Ron did was cook his own breakfast, in his own apartment. He finally felt like he was back - back to himself and back to feeling like a human being. "When you're homeless, you already feel bad... like you're nothing... so I was so excited just to be home."

He sees Pathways as something so much more than a program that provides housing. "It's a program that helps you develop new skills… and its' a program that meets people where they're at." He's looking forward to finding a career that utilizes his degree in psychology and working with his team to stay on track with his goals. "[My team] makes me feel like I'm not just a client. Like I'm a person, and they see me. That's why I think people don't realize that programs like these work."

Our Housing First Heroes provide general operating support through a monthly gift, which helps individuals who have been systemically marginalized to set their own goals and realize their potential.