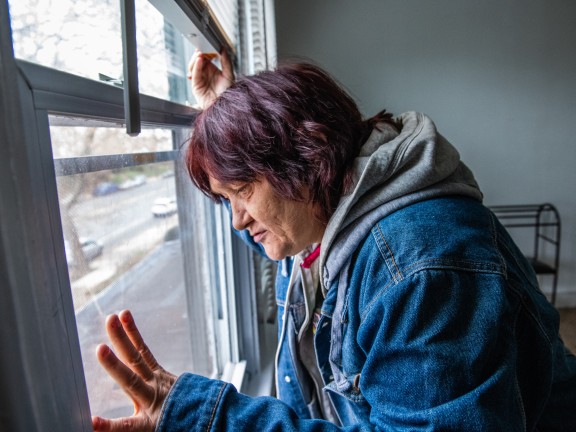 If you haven't made up your mind to support Pathways to Housing PA, let us convince you.
Our mission is simple: empowering people with disabilities to improve their housing stability, achieve better health, and reclaim their lives. We have implemented an evidence-based model called Housing First to help us meet our mission. Below are reasons why you should end 2019 with a gift to Pathways to Housing PA.
5 Reasons to Support Pathways to Housing PA
There are no pre-conditions for housing. We provide housing, and then we address underlying issues around mental health, addiction, medical care, and education to welcome people back into the community.

An Integrated Care Clinic and psychiatrists are on-site to increase access to physical and mental healthcare and recovery resources for our participants.

Our Philadelphia Furniture Bank provides an entire household's worth of furniture to participants and can furnish spaces quickly to help move individuals and families exit emergency shelter and turn permanent housing into a home.

More than 65% of Pathways participants are seeking treatment for their opioid use disorder, which is more than triple the national average and six times the global average. Our harm reduction practices meet people where they are in their recovery journey.

We employ an evidence-based model that we know works. 85% of those who were previously chronically homeless retained their housing after five years in our program, all of whom were considered not housing ready or weren't successful in other programs.

We know Housing First works, and we know that you will change someones life with your gift.