Introducing our Fiscal Year 2019 Annual Report & Financials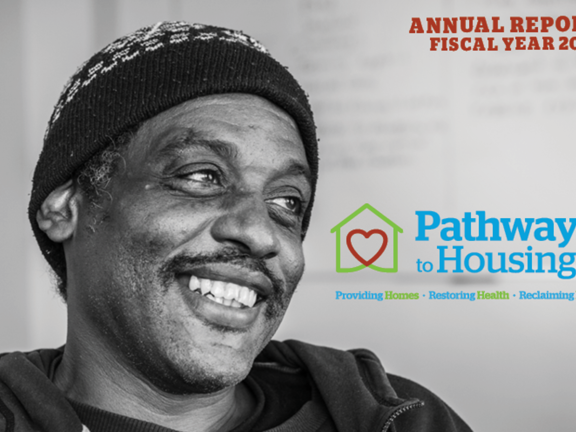 We are so grateful to have the opportunity to share this Annual Report with you. 2019 has been a year of continued growth at Pathways. In a city with a 26% poverty rate and so many people in need, there is always more to do.
This year we have ended homelessness for many more people who previously called the pavements of Philadelphia home. We've expanded primary care services and medication-assisted treatment services in our clinic. We have practiced community inclusion principles and connected people with opportunities for training and work, volunteering and church, and other things they identified as wants and goals. And we have doubled the number of households furnished for people moving out of homelessness by the Philadelphia Furniture Bank since last year (while simultaneously moving into a new building).
In between all of that we published a Strategic Plan to guide us through the next five years. We have built a stronger infrastructure and hired some incredible new mission driven people in jobs to complement the work being done by the amazing folks we already employ. We have invested in new technology to streamline service delivery tasks, documentation and reporting, and in training and education to ensure that we continue to deliver best practice care. And we have renovated additional space to accommodate our rapidly growing agency.
In 2020 we are going to bring these successes to other communities in need, offering Training and Technical Assistance to disseminate our stories and replicate our programming through Housing First University. Turn the page and learn more about our services and to meet some of our wonderful community members. As always, we are so very grateful for all of you – our friends, funders, donors, and supporters. Without you, none of this incredible, life-changing work is possible!
Thank you,
Christine Simiriglia, President & CEO, and Ira Richards, Esq. Board Chair