If Housing Is a Health Care Issue, Should Medicaid Pay the Rent?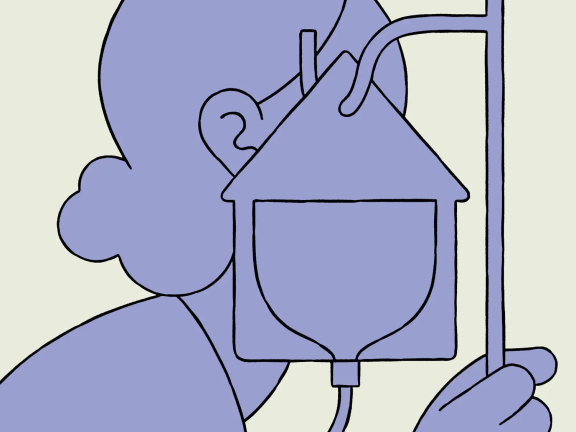 Living on the streets, Hanif Hightower learned which Philadelphia shelters were likely to have an open bed during the cold months or where he could get a meal or a hot shower. But his resourcefulness had limits. Addicted to crack cocaine and struggling with clinical depression, he cycled in and out of jail and temporary rehab programs, returning to the streets each time he was released. Years passed this way. Then one day, in May 2019, an outreach worker for a local nonprofit offered him a way out: an apartment of his own, no strings attached.
Hightower, who is now 39, was on a list he didn't know existed: the homeless people in Philadelphia most frequently found in the city's shelters or jail cells. Being on this list made Hightower eligible for something called supportive housing, which combines services like counseling and job training with keys to a home.