Thank You International House Philadelphia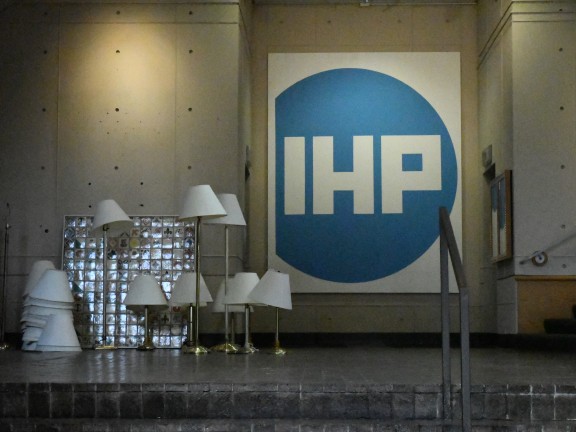 International House Philadelphia (IHP) is primarily a residential center for international students who attend the local colleges, including University of Pennsylvania, Drexel University, Temple University, and others. It was founded over a century ago in response to the housing market discrimination against foreign students. "I House" became a safe place for students to live and learn. As International House Philadelphia grew, so did the cultural, art, and film programs they were able to offer their students - their growth and change in programming always stemmed from the need of their students. As student needs continued to shift, in January IHP made the announcement that they will be closing the doors on their residential building and their film programs. International House Philadelphia will continue to grow in new ways as the needs of Philadelphia change. You can read about that decision here.

After International House sold their building, they reached out to the Philadelphia Furniture Bank to donate the furniture from in the residential areas of their building. IHP made such an impact by creating a home away from home for students, it's only fitting that the furniture comes full circle and finds itself in the home of someone who is no longer experiencing homelessness. For the past few months, the Philadelphia Furniture Bank and International House Philadelphia staff has been working together to slowly move through the dorms, sort furniture, and transport it to PFB to find a new home. Our staff has collected bed frames, dressers, lamps, and so much more from the rooms that were once student dorms. We couldn't be more thankful to International House Philadelphia for deciding on supporting our mission through furniture donation during this transformative moment for them.