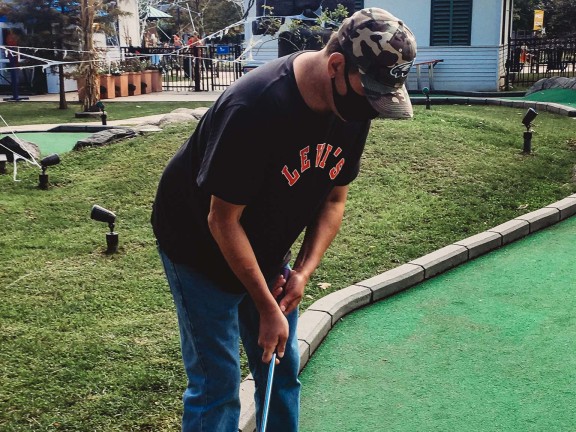 Like everyone else, Pathways participants have had to navigate challenges brought on by the COVID-19 virus. Our participants have dealt with health concerns, feelings of isolation, challenges in maintaining supports, and loss of income during the ongoing pandemic. One of our Team 7 Service Coordinators, Emily Reichner, spoke with one of our participants, Dan, regarding his experiences during the last nine months and his hopes for 2021.
How have you been coping through the pandemic?
Most of the time I'm spending time at home. I am very curious and enjoy learning so I've been trying to watch shows and look things up. I've been trying to keep up with criminal justice issues that have been going on.
What's been something good to come out of 2020?
I haven't used heroin in 50 days. I feel really good. Even my old drug dealer told me I'm looking good. I remember having to wake up and chasing powder all day and it sucks. I don't want to be constantly dependent.
What's been one of the hardest parts of the pandemic?
Dine in restaurants and casinos being closed. It's been hard to not see people and not do social events so I've been using apps to meet people. I heard people are doing "zoom dates" now so I might try that.
What are you looking forward to most in 2021?
Getting a job! Waiting on my ID to come in and then I'm going to try to get a delivery job.
If you could do anything in the world (if COVID-19 didn't exist!) what would you do?
I've always wanted to go to Mexico. Sometimes I have dreams of winning millions of dollars in the lottery and using drones to drop money all over the city to help people. It would be amazing.