Spring Cleaning Checklist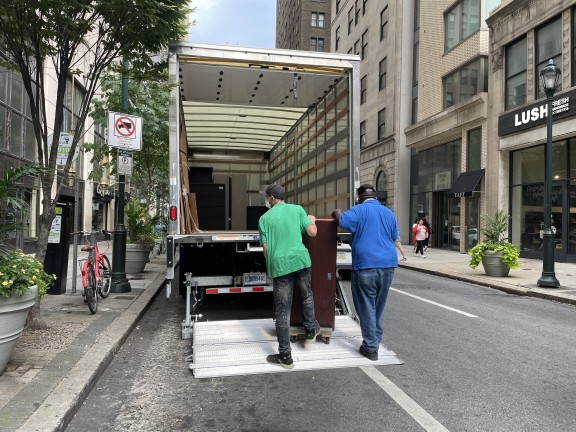 Spring-cleaning is a sure sign that better weather is on the way. As our days get longer and we get more sunshine, it feels like the perfect time to reset our homes and get those cleaning and decluttering projects finished so we can enjoy the better weather.
Tackling a spring-cleaning challenge can feel overwhelming, but it does not have to! Taste of Home has put together a room-by-room spring cleaning checklist to help you get started, and we used that list as inspiration to put together our own tips for spring-cleaning.
Entryway. It is the first thing you see when you walk into the house, so it is the perfect place to start. In addition to sweeping and mopping, you can organize your shoes and jackets and set aside anything that has been outgrown or needs to be replaced.
Kitchen. As you dig deep into the kitchen, degreasing your cabinets and wiping out drawers and shelves, start a pile of things that are no longer needed or food that is past its shelf life. That will give you more space in your cabinets and help you to stay organized.
Dining Room. Dusting and washing down your dining room is a great time to look at your china and linens. Do you have items you have not used in over a year?
Bathroom. There is nothing better than giving your bathroom a good scrub. Once that's done take a look at your medicine cabinet and set aside any personal care products or medications that are expired, empty, or unused for more than a year.
Laundry Room. After you clear your lint trap and clean your dryer vent, check out your linens. Do you have sheets or towels that you do not need anymore?
Bedrooms. Organizing closets and dresser drawers will inevitably lead to creating some piles of clothing that needs to be donated or trashed.
Living Room. Your vacuum will be on overdrive as you work through your carpets, rugs, and furniture. Once that is finished, take a second to look through your décor, books, and other miscellaneous items. Is there anything that you can off-load so that you spend less time dusting in the future?
Kid's Playroom. Sanitizing is important, but before you get to it you can save yourself some elbow grease by setting aside any toys that your children have outgrown, are broken, or need to be repaired.
Office. We all have those old electronics, chargers, and other miscellaneous cords that we hold onto just in case. And, of course, those really great boxes that your new phone came in that you are not quite sure what to do with. Set those items aside to be recycled.
Garage. Do you have old appliances that need to be recycled? Bicycles, lawn decorations, or trash hanging around that needs to be decluttered? Now is a great time to gather it all together so you can sweep the entire garage floor and reset for the spring.
Once your house is sparkling clean, Good Haul is an excellent option for removing all the items you set aside to get rid of. We will donate all useable items to our nonprofit partners, including the Philadelphia Furniture Bank. We will recycle what is reusable, and trash the items that cannot be repurposed. Now that your house is sparkling clean, give yourself the chance to enjoy it while we take care of the rest.