Reduce, Reuse, and Recycle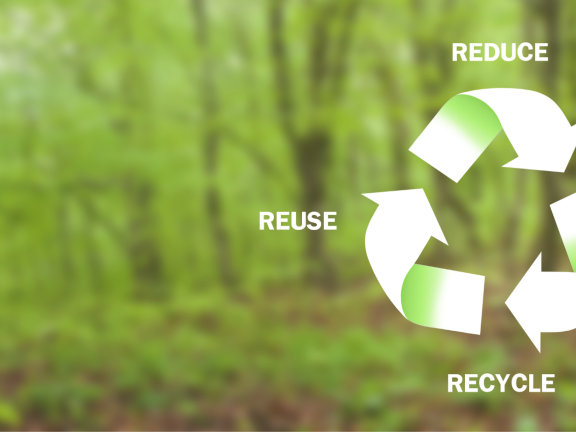 When you choose Good Haul, you are choosing to reduce, reuse, and recycle your junk.
Our focus is to minimize the amount of waste that ends up in landfills as a result of our work. Wherever possible, we aim to recycle and reuse as many items as we can in each of our projects.
We sort donated items onsite at our warehouse, and make regular deliveries to our partners that help us in this endeavor. Sorting onsite makes your pickup go quickly and smoothly, as we are not categorizing items when they are removed from your home or office.
Once at our warehouse, items are sorted into a variety of categories:
Donations. We ensure that all useable items are donated to a variety of nonprofit partners in our community, from furniture to housewares to appliances, so that they find new life.
Our primary partner is the Philadelphia Furniture Bank, and we donate all furniture to support the individuals and families exiting homelessness that visit PFB to furnish their new homes. PFB supports clients from more than 50 nonprofits in Philadelphia; a full list can be found here.
In addition, we also partner with the following nonprofits to ensure donated goods are repurposed:
Recyclables. If an item can be recycled, it's set aside to be delivered to the corresponding recycling center. That includes plastic, cardboard, paper, electronics, and any other recyclable materials.
Reusables. Metal is a key reusable item, and we set aside all metal to be scrapped. We also hang onto lumber and wood, so they can be reused by our partners or scrapped. Revenue from scrapping is reinvested in our mission.
Why is this so important to us? Any waste we don't recycle ends up in a landfill. As you probably know, landfills are a limited commodity. According to an organization called SWEEP, which stands for Solid Waste Environmental Excellence Protocol, many of the nation's 2,000 landfills will reach maximum capacity by 2035. Northeast states, like Pennsylvania, will likely reach capacity first while those in the West have a bit more room to store trash.
In addition, when waste rots, it gives off methane. According to the Environmental Defense Fund, Methane has more than 80 times the warming power of carbon dioxide over the first 20 years after it reaches the atmosphere. Even though CO2 has a longer-lasting effect, methane sets the pace for warming in the near term. At least 25% of today's global warming is driven by methane from human actions. By reducing the amount of items sent to the landfill, we are reducing the amount of methane produced.
Good Haul is incredibly well positioned to ensure that the vast majority of the items we haul are reused or recycled. When you choose Good Haul for your project, you are choosing an environmentally friendly option that is good for our entire community.