Pathways participant pursues GED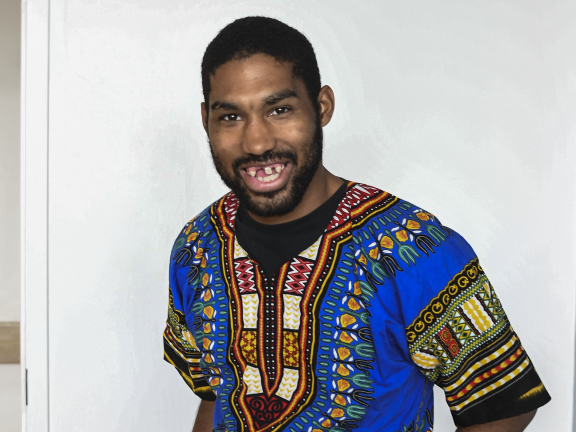 With the official start of fall earlier this week, we are reminded that school has started and we're entering a season of change. At Pathways to Housing PA, we are no strangers to embracing change and encouraging our participants to do so as well. A part of rebuilding and reclaiming life starts with making decisions for yourself, which can sometimes be a huge step for our participants who have spent quite a lot of time with no control over their own lives.
One way that we find participants taking this step is by deciding to pursue educational goals. This can be a return to school, a GED program, a training program at a technical school, or college courses. We don't prescribe one course of action but rather allow participants to make their own choices about what, if anything, they'd like to pursue.
We're so happy to announce that this fall, Robert has decided to register with the school district of Philadelphia for their Educational Options Program (EOP) to obtain his GED. He only has a few more courses to complete in order to fulfill his graduation credit requirement to receive his high school diploma. School starts on October 1st, and Robert is currently getting all his supplies in order so he's ready to hit the ground running when he begins. He's so proud of himself for taking this step, and his entire team is overjoyed and rooting for him every step of the way. Our Housing First teams have helped numerous participants reach their educational goals as our participants take steps to reclaim their lives. Robert is just one of several folks going back to school this fall, and we couldn't be more proud of each and every one of them for taking this step.