Pathways to Housing PA expands its "Housing as Healthcare" model in an exciting new partnership with Project HOME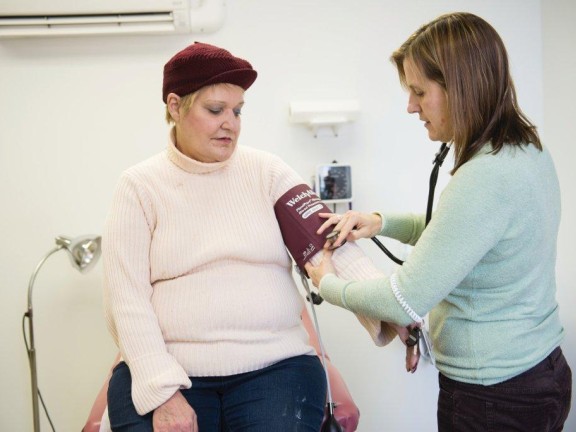 Pathways to Housing PA has a unique and successful model of merging healthcare with housing and a myriad of other support services. Since 2008 we have offered on-site primary care services with an embedded primary care physician from the Thomas Jefferson University Department of Family and Community Medicine. Dr. Lara Carson Weinstein has been at Pathways 2 sessions/week for the last 5 years offering everything from wound care to complex diabetes management. While these services were invaluable in improving the health of our participants, we struggled to develop a sustainable model that could actually support the cost of that healthcare service. Now that model has come, thanks to the gift of partnership. Pathways to Housing PA has recently become a satellite site of Project HOME's new Federally Qualified Health Center.
Project HOME (Housing, Opportunities for employment, Medical care, Education) is a nationally recognized non-profit with a mission to empower adults, children, and families to break the cycle of homelessness and poverty, to alleviate the underlying causes of poverty, and to enable all of us to attain our fullest potential as individuals and as members of the broader society. Since 1999, Project HOME has run a small health clinic in partnership with Thomas Jefferson University Department of Family and Community Medicine. Construction is now underway on the Stephen Klein Wellness Center, a 28,000 square ft new facility that will greatly expand the services of the health clinic. As part of this expansion, Project HOME's health clinic has received Federally Qualified Health Center (FQHC) status. This important designation allows us to offer fully integrated primary care, behavioral health, dental, pharmacy, a fitness center operated by the YMCA, and wellness services to the community, even to those without insurance. As part of a special effort to outreach to people who have experienced homelessness, Project HOME contracted with Jefferson Family Medicine, which will support Dr. Weinstein's practice at Pathways to Housing PA. All Pathways' program participants will continue to receive their primary care services at Pathways' offices and will also have access to the larger Klein Wellness Center.
Please join us as we celebrate this move to sustainability in our healthcare services.