Meet our Participant Artist!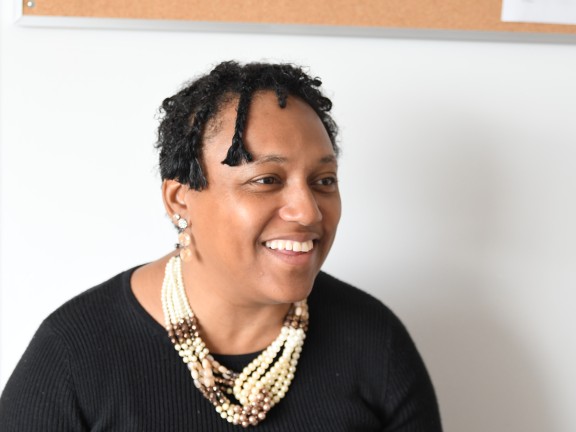 Last year, we selected one of our participants alongside several other talented artists to participate in the Chair Affair, and this year we are thrilled to continue that tradition. We are excited to announce that our participant artist for 2020 is Dianna Burgess!
Dianna is a versatile artist who enjoys many different forms of art, from singing to crafting to cooking. She first started out in the performing arts, beginning dance classes at the age of two. By the time she turned five, she knew she wanted to become a visual artist. It was a way that she was able to express herself. Her family is from the south so cooking is a way of life for them. Dianna's great grandma taught her how to cook and how to use her hands to grow their own food, rose bushes, and peach trees. Her great grandmother taught her to be resourceful and to be in touch with the Earth.
Growing up, Dianna was bullied and art was an outlet where she didn't have to worry about that or what anyone thought of her, she could just be her. It's full freedom of expression. Because of her childhood, most of Dianna's art is influenced by nature and how people interact with nature. Beyond home life, Dianna is a graduate of Moore with a bachelors in Fine Arts with a major in ceramics. Dianna jokes that she really likes to play in the dirt and enjoys getting her hands dirty through gardening and sculpting clay. If she's not doing something with her hands, she's singing or dancing at an African dance class or exploring her interest in visual and performing arts. Dianna comes from a big family and herself has six children and a granddaughter.
Her piece featured in the auction has been inspired by Haitian art. Her son is half Haitian and while pregnant with him she studied Haitian art and culture so the mermaid in particular was inspired by what she learned. The feminine aspect of weddings was also an inspiration behind the transformation of her piece. Dianna is excited to participate in the Chair Affair and is looking forward to seeing how the auction plays out online this year.