Meet Our Artists Part One 2021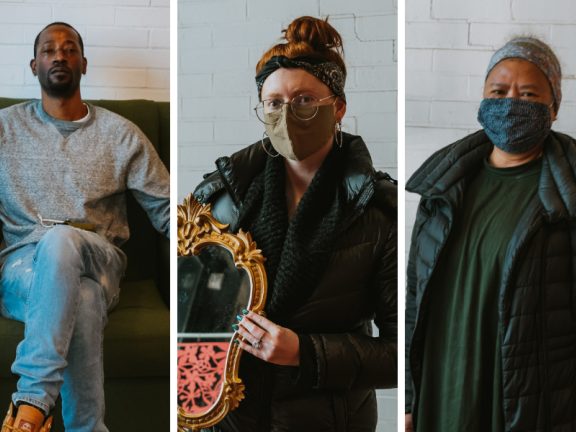 Every week until the big day, we will be featuring a small group of artists creating pieces for the 2021 Chair Affair. This year we are working with 18 local artists selected by our Guest Curator, Damon Reaves from the Philadelphia Museum of Art. All of our artists work with different mediums, have diverse styles, and bring new perspectives through their artwork. This week we are featuring ​Jerry Puryear, Emily Taylor Rogers, and Rashidah Salam.
Jerry Puryear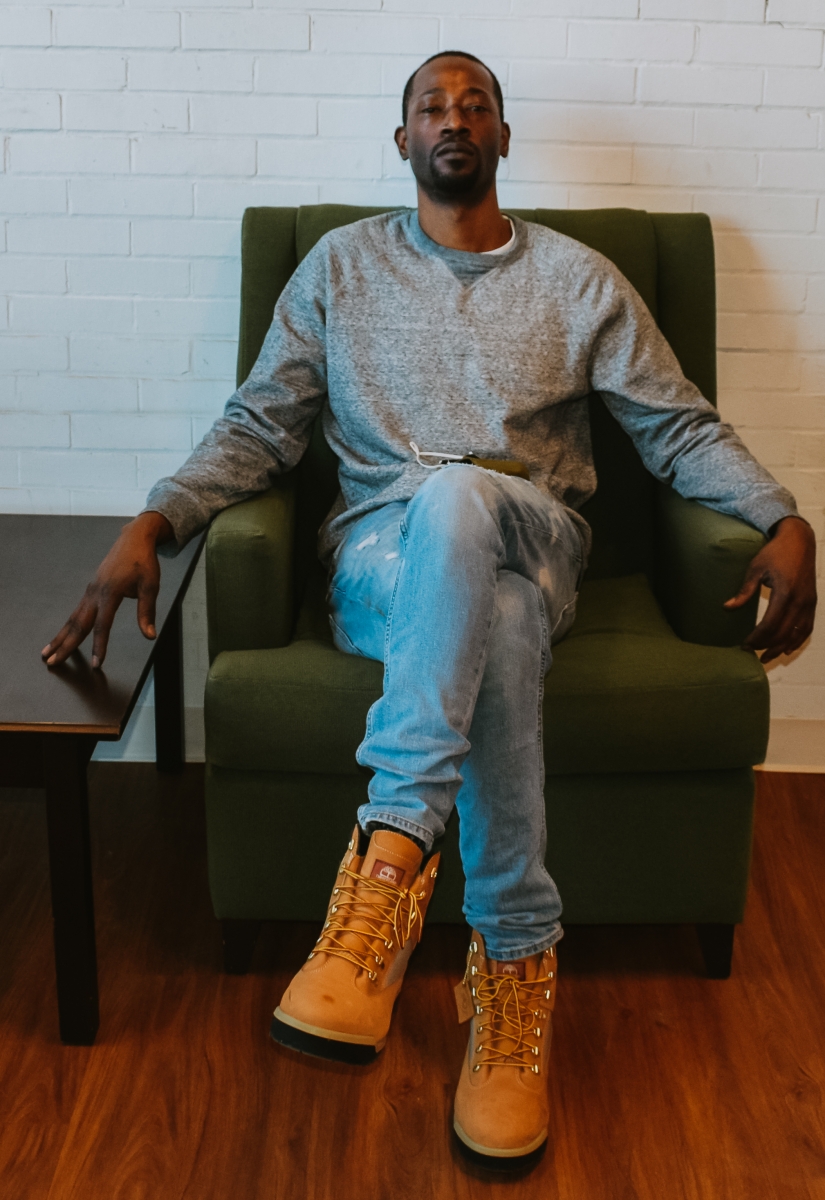 Jerry Puryear was born in Arlington, Virginia and fell in love with art early in his life because his father too was an artist. Art and education are two of Jerry's greatest passions in life. This lead him to St. Joseph's University where he majored in Fine Arts and Education. Through art he strives to document and incorporate his own personal experiences, to capture principles and concepts concerning life. Jerry shares the gift of art by marrying the technical skills that he acquired during his educational studies as well as his 15+ years as the Resident Artist for the Fine Art Through Our Eyes (FATOE) program teaching art throughout the community of Philadelphia. As Jerry teaches and pours into his students from various walks of life, young or old, sick or healthy, he is not only inspired by the artistic advancements of those that he serves but the emotional and even mental breakthroughs that unfold.
 
Jerry has an extensive collection of works that expands into a variety of art genres from portraits, landscapes, to abstracts and every piece is truly mixed media and often times incorporates found objects. His message is deeply rooted in Christianity, themes and symbols are ever present with an emphasis on color psychology.
Emily Taylor Rogers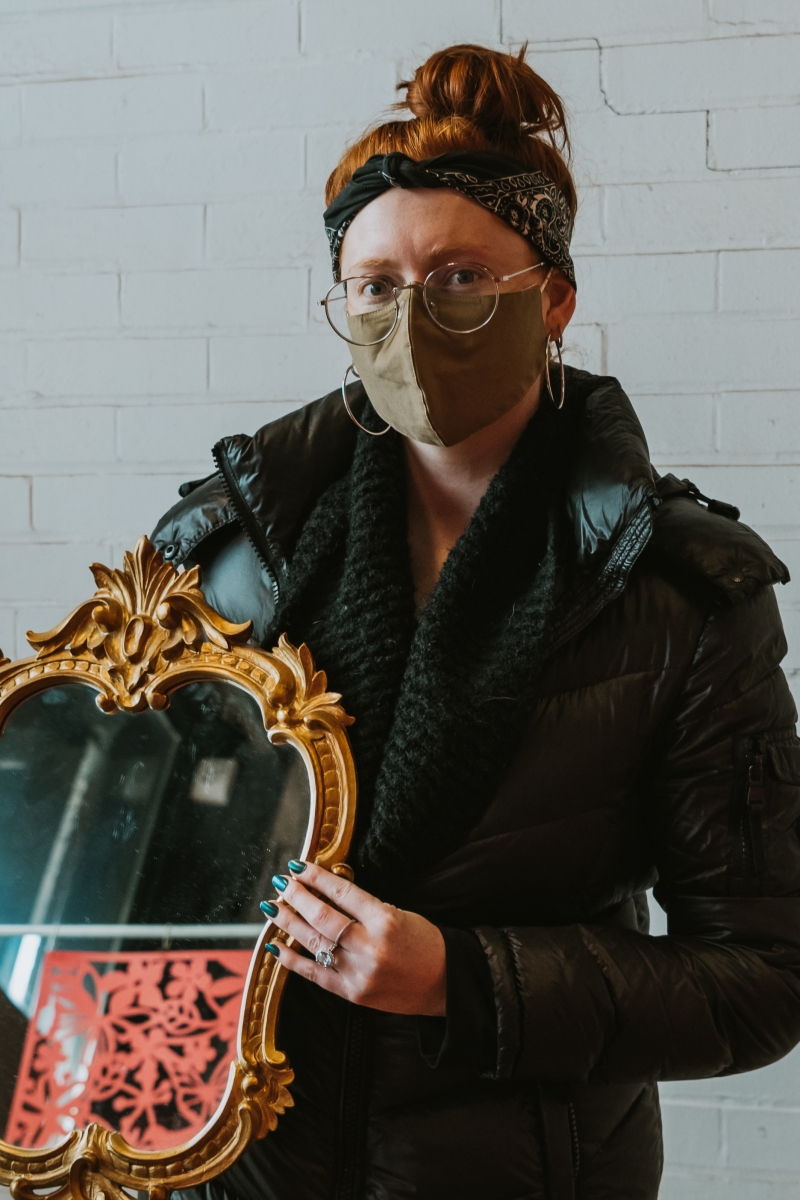 The works of artist Emily Taylor Rogers have been exhibited across the United States. She has presented her works in art fairs such as Market Art + Design and Aqua Art Basel Miami. Emily earned a Bachelor of Fine Arts from the Gwen Frostic School of Art at Western Michigan University. Emily's work focuses on relationships, both internal and external. She challenges the viewer to confront modern society and the human condition, and seeks to illuminate the internal relationships humans hold within themselves and how this affects the relationships with their surroundings. Bestowed with consciousness, it is human responsibility to ourselves and the planet to reflect on human patterns and the power we hold.
Rashidah Salam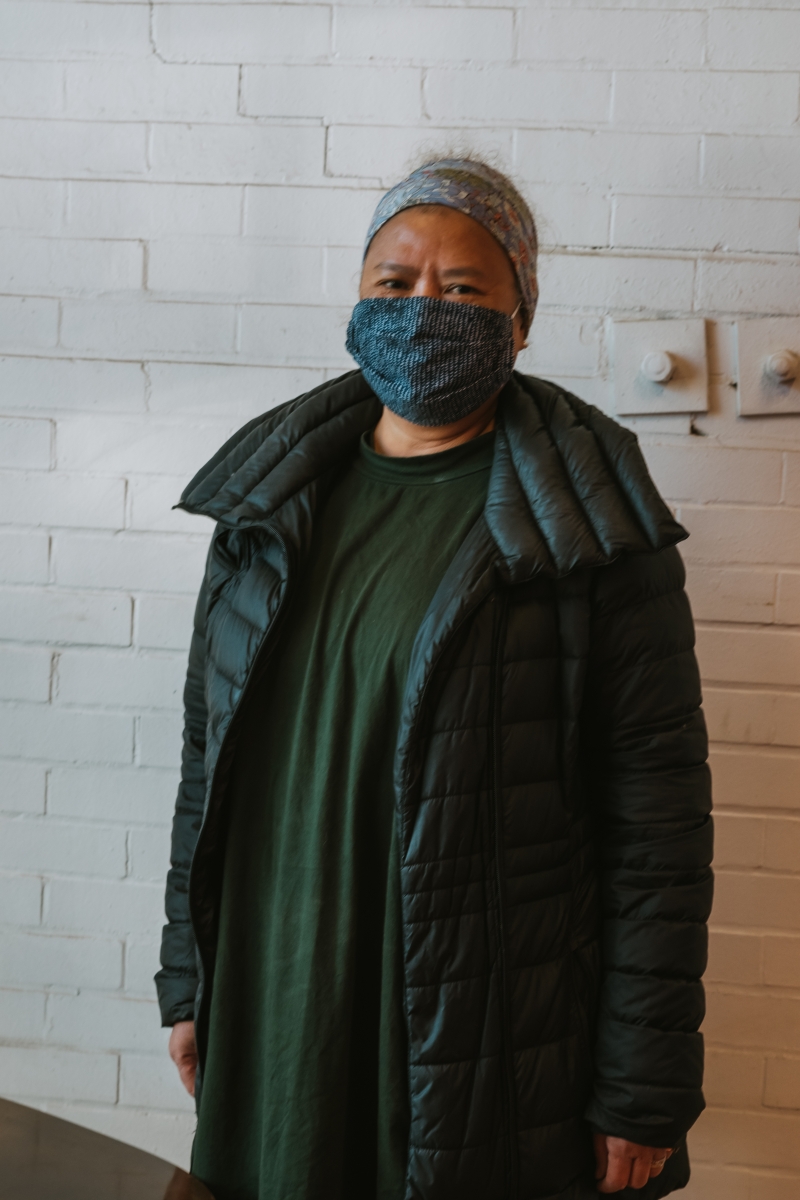 Rashidah Salam was born and raised in Malaysia but now resides in Philadelphia, where she teaches at Drexel University and Jefferson University. She dedicates her success in her art career to her roots, upbringing, culture, tradition, and the influence of her surroundings. Rashidah's earliest exposure in thinking creatively was through beautiful, local handicrafts and learning about the different processes to create the pieces. To further her interest in the visual arts, Rashidah went to art school for her undergraduate degree and went on to learn more about western art, painting and world art history in her master's degree.
Rashidah is currently represented and a member of Muse Gallery and a member of MamaCITA, an award-winning Cooperative in the Arts that provides its members a collective voice within the art world. All members are both professional artists and mothers. Recently, she was also commissioned to paint a mural in the old city of Philadelphia by the Mural Arts Program of Philadelphia and Interfaith Philadelphia.
She was awarded Emerging Artist award for the Young Contemporary Artist Award, all artists under 30 years old in Malaysia. Rashidah was also awarded for another Emerging Artist, Richard Nixon Memorial Award, 77th Annual CCA Members Show at Cheltenham Center for the Arts. At CCA, she also won two awards from the same center for all three years in a row. Rashidah has participated in local and international art exhibits and have won a few major awards in art competitions and residencies.