Meet Our Artists Part Five 2021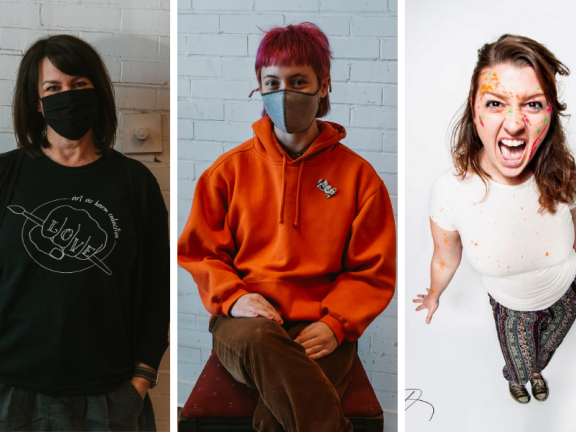 Every week until the big day, we will be featuring a small group of artists creating pieces for the 2021 Chair Affair. This year we are working with 18 local artists selected by our Guest Curator, Damon Reaves from the Philadelphia Museum of Art. All of our artists work with different mediums, have diverse styles, and bring new perspectives through their artwork. This week we are featuring ​Lisa Kelley, Davey Levson, and Lauren Lord.

Lisa Kelley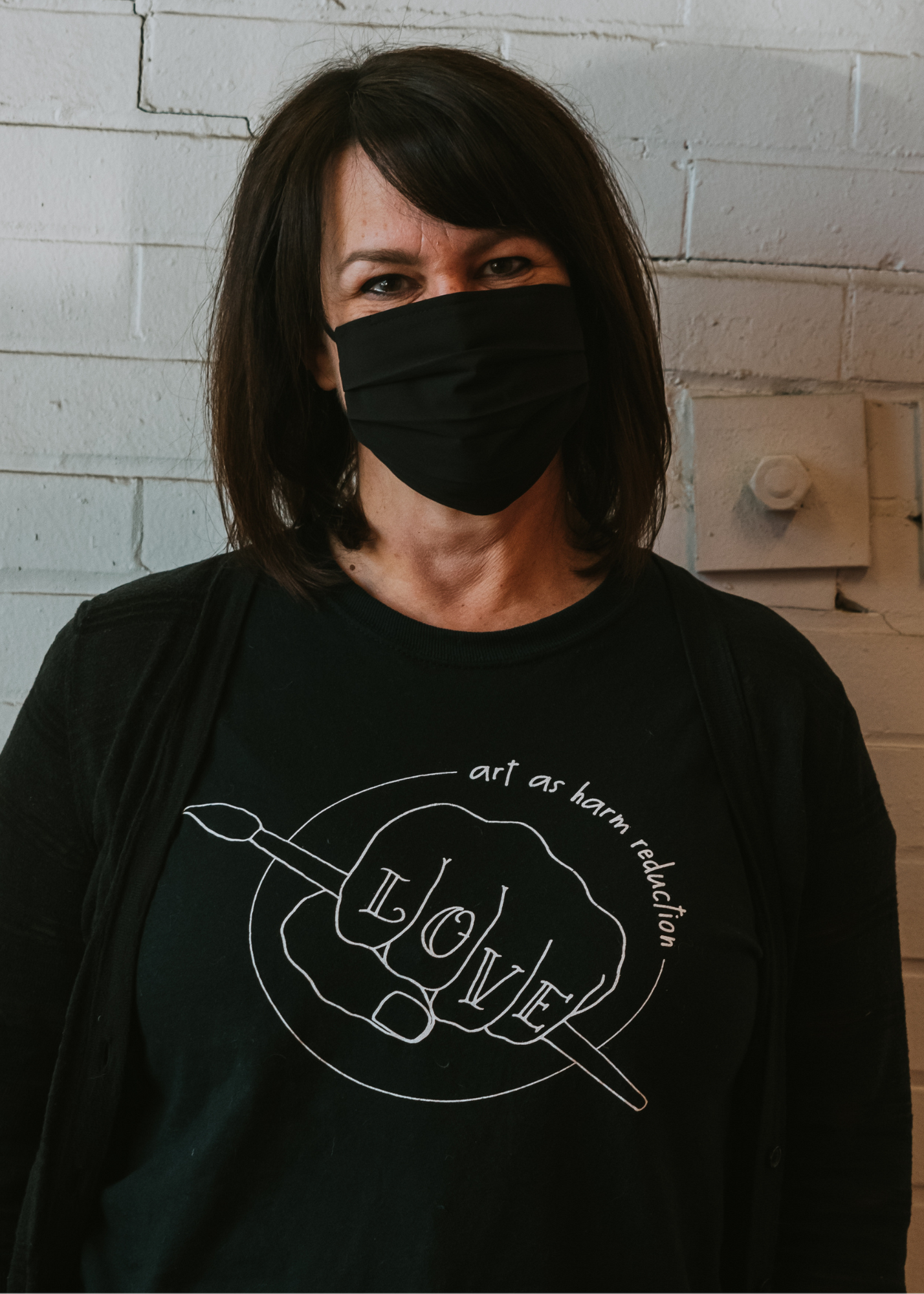 Lisa Kelley is a teaching artist at the Kensington Storefront and Prevention Point - both of which serve people impacted by substance use disorders and homelessness in the Kensington neighborhood of Philadelphia. She also co-facilitates weekly art workshops at Kirkbride Center - a behavioral health facility that provides substance use services.

Using art to create social change has always been an interest of Lisa's, and when Mural Arts of Philadelphia opened the Kensington Storefront in early 2016, she and her colleague, Kathryn Pannepacker, proposed a workshop series called Tuesday Tea & Textiles (T3). T3 started off as a 10-week pilot and quickly became the Storefront's most consistent, longest-running workshop. They have been teaching there ever since. Lisa and Kathryn, along with their team of friends, have created a sanctuary studio at the Kensington Storefront and have built a community where everyone is welcome and becomes part of a loving, compassionate community.

She is the founder of Epidemic, which is a series of weavings thematically connected by the struggles, the despair, and the stories of hope surrounding substance use. Each weaving is created with strips of fabric on which people affected by substance use disorders write a wish, a prayer, a dream, a memory. The messages of love and loss are knotted and woven together, then threaded onto and suspended from sticks found in parks in Kensington, which is where she was born and raised and also where she practices art as harm reduction. The project is a story about bearing witness, gaining empathy and compassion, of taking action, and reaching beyond the personal to affect change in her community. All the work Lisa does surrounding substance use is personal. Her foster son, Artie, is the inspiration behind the work. Art heals.
Davey Levson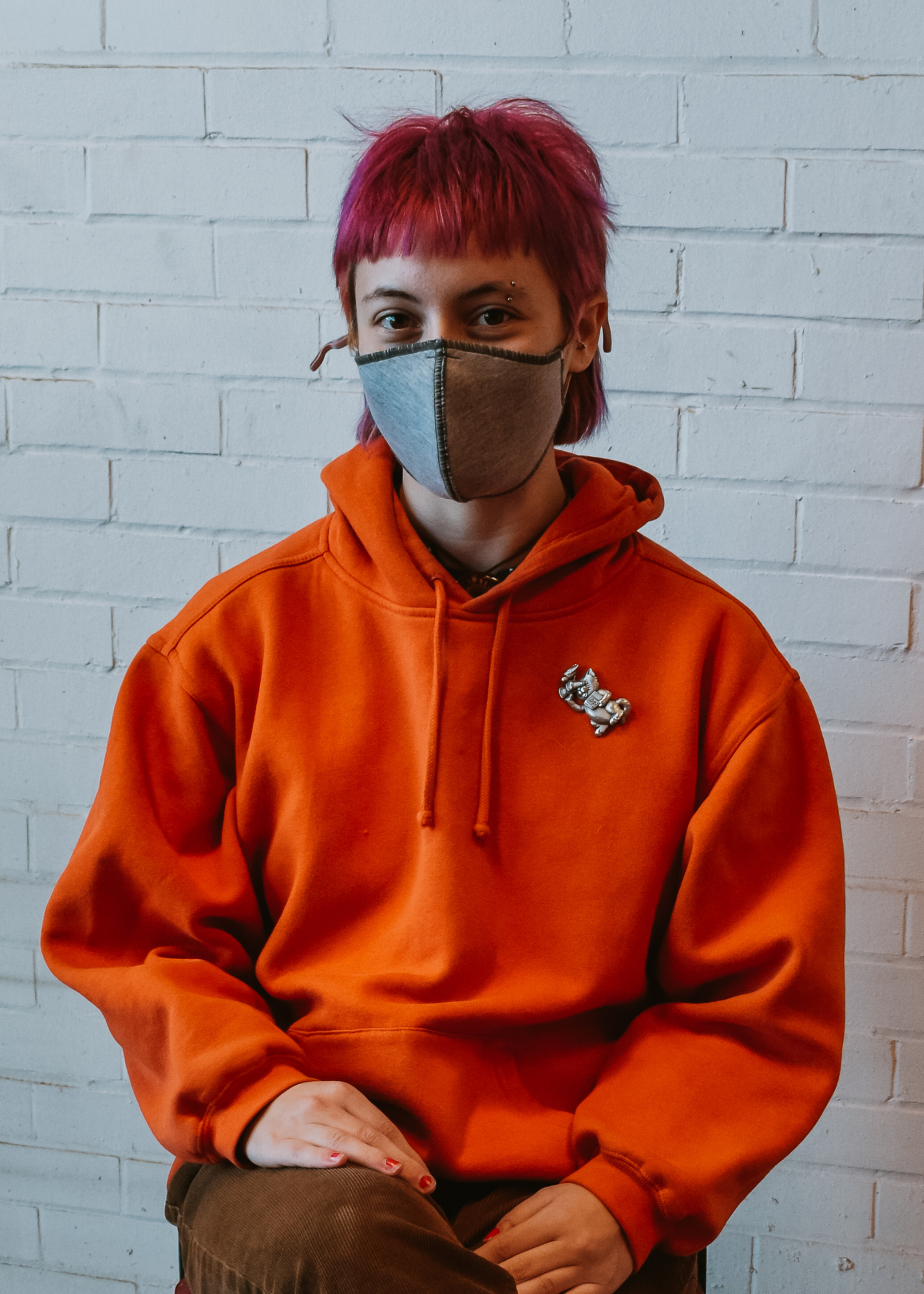 Davey Levson is a queer, nonbinary artist living in South Philadelphia. They graduated in2019 from the University of the Arts with a major in Illustration. Their work weaves the surreal into the everyday. They're influenced by nature, literature, children's book illustration, stop-motion animation, naive art, spiritual and psychedelic art, and experimental music. Their work plays with texture and tactility as well as loosely narrative, often poetic storytelling. Currently, they're painting portrait commissions as well as making a short hand-drawn animated film inspired by the Pulitzer prize winning novel, ​Housekeeping​ by Marilynne Robinson.
Lauren Lord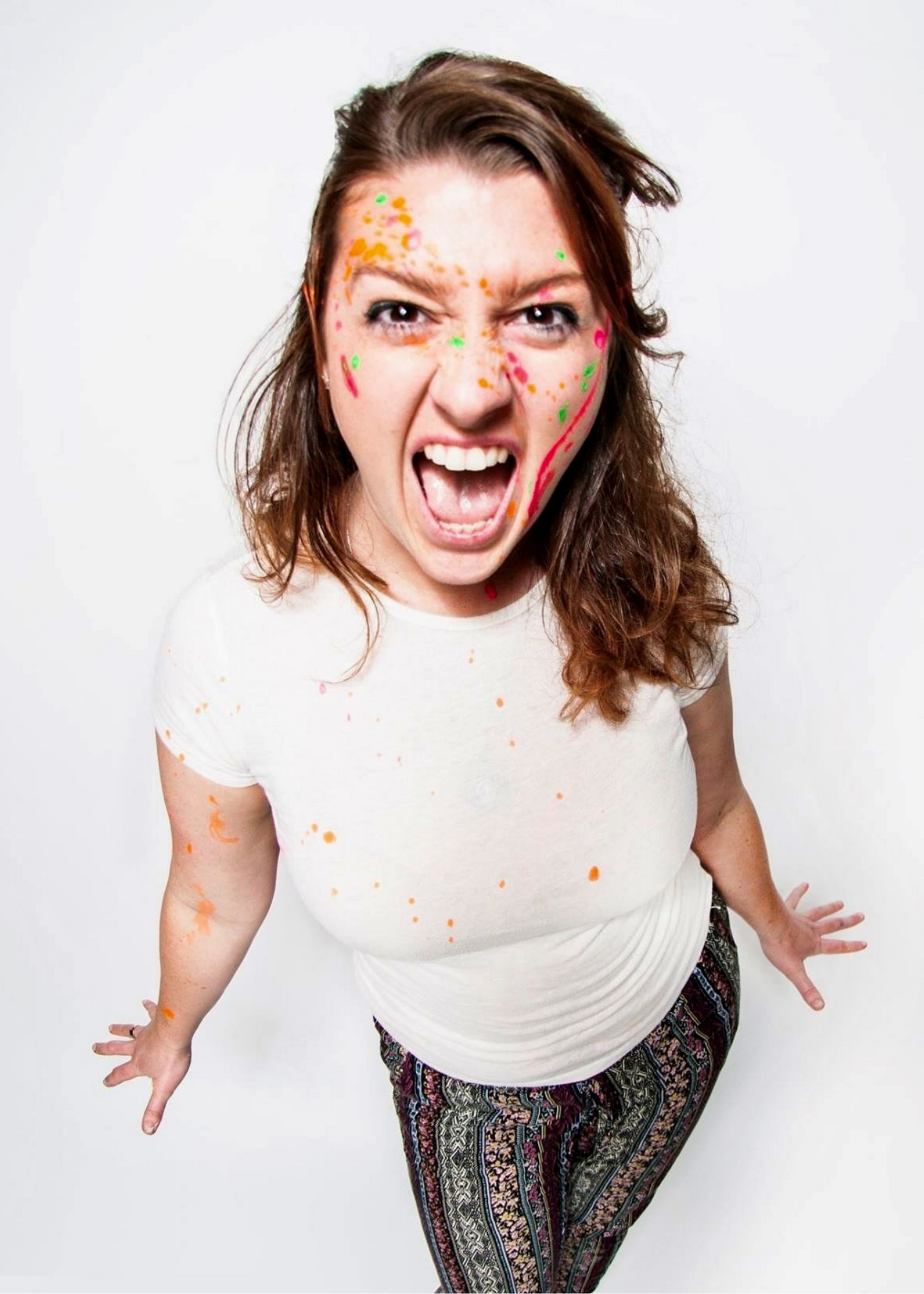 Lauren Lord is a local Delaware visual artist. She graduated from the University of Delaware with a Bachelor of Fine Arts and a minor in Advertising.  She enjoys many mediums, but her best is created through chalk pastel, acrylic paint and marker drawings. Her influences include abstract expressionism, animals, music, animation, architecture, geometry, graffiti art and many more.  She currently is a graphic designer and head of the large format print production at Minuteman Press of Wilmington. She also takes commissions for pet portraits and designs and sells apparel on her Etsy shop.