Let's start simple: What is Housing First?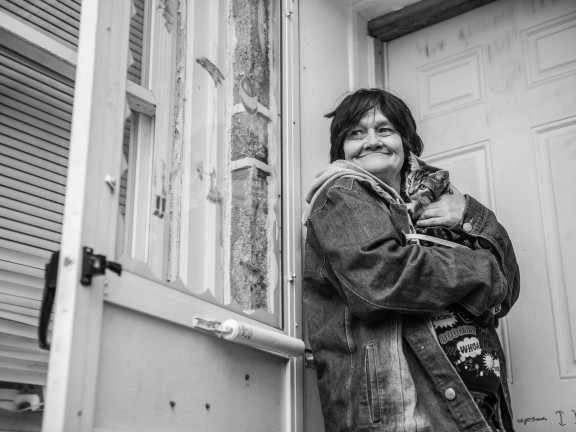 Our most basic needs for survival are food, water, warmth, and rest, but a person is only able to maintain these things if they first have safety and security.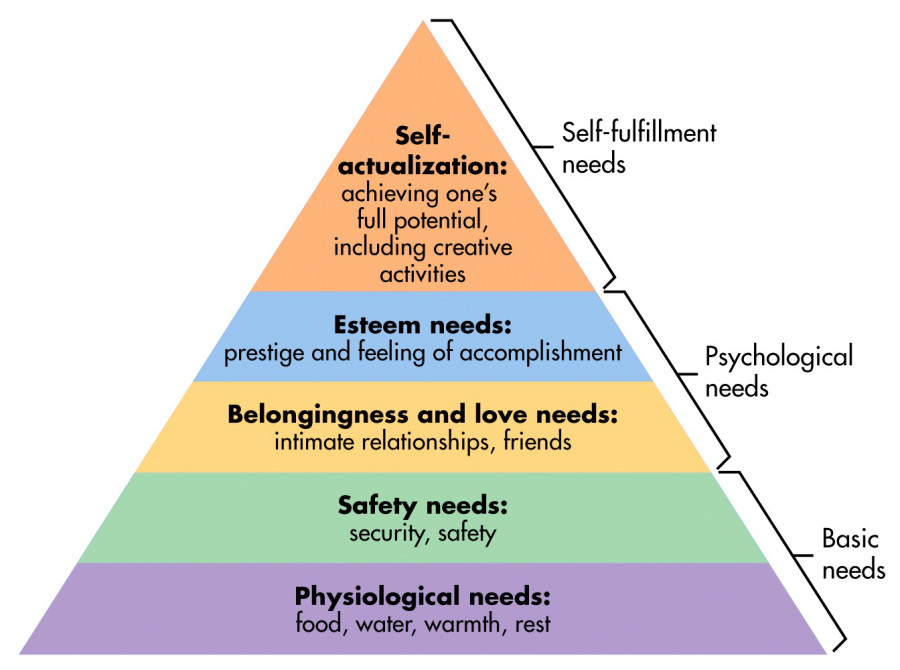 When someone is living on the street, it takes a huge amount of effort, on a daily basis, to stay on top of these basic needs. Resolving the issues that led to them to being on the street might have to take a back seat. People tell me all the time that, prior to housing, they had wanted to do something about their underlying issues, but survival was the priority. Dealing with serious mental illness, trauma, substance use, or lack of independent living skills are absolutely important, but you might not know how to start if you also don't know where your next meal is coming from, or whether you will find shelter from the next winter storm.
Housing First is a philosophical approach that says, let's start with a permanent place to live. We don't make our participants prove that they have earned a safe place to lay their head at night. We recognize the need to first get the basics out of the way. We are not going to make you grovel to us and beg for an apartment. Housing is a basic human right. Everything else will carry out from there.
At Pathways to Housing PA we work with a scattered-site approach, which means we work with independent landlords across the city of Philadelphia. We don't own our own properties but we work closely to support our landlords. This allows us to offer multiple choices to our participants so they can inform us where and what type of a location they want to live in. Participant choice and self-determination is crucial to the Housing First model. People are much more likely to carry through with changes if those changes are what the individual wants to do rather than what someone else is telling them they have to do.
Housing First is not, and never should be, housing only.
As Clinical Director of Pathways to Housing PA, I spend a lot of time clarifying what Housing First is, and what it is not. I train staff on the approach, I talk about it with community members and service providers, and I help reinforce it with program participants. Often people think that Housing First is just putting someone in an apartment and wishing them luck. This couldn't be further from the truth.
Our clinical teams firmly believe in individualized recovery, whether that is from mental health conditions, substance use, or other issues. In order to support a person's recovery, we need to get to know them, and then they help us figure out what is important. Once someone is housed, if something isn't working, then we need to try something different. We don't kick them out of the program.
At Pathways to Housing PA, having multidisciplinary teams connected to integrated health care allows us to support people and their individual needs. To us housing is health care. We do our work with compassion, creativity, and commitment to the people we serve. We don't over protect, we can't simply hold hands, and we don't just prohibit. What we do is help people reduce potential harms associated with risky behaviors. This approach is called harm reduction. It is this commitment to our participants as individuals that helps keep them engaged, where traditional programs may throw up their hands when things get tough.
A program participant once told me that while he was on the street he had plenty of people approach him and say they were going to help him move into a place of his own. They'd offer help but then they couldn't follow through, or, if something got in the way for him, they'd disappear.
"You know what was different about Pathways was that you said you were going to help and you kept coming back and back and back again. You didn't give up on me." Housing First allows us the chance to open up the door for people to define what recovery looks like to them.