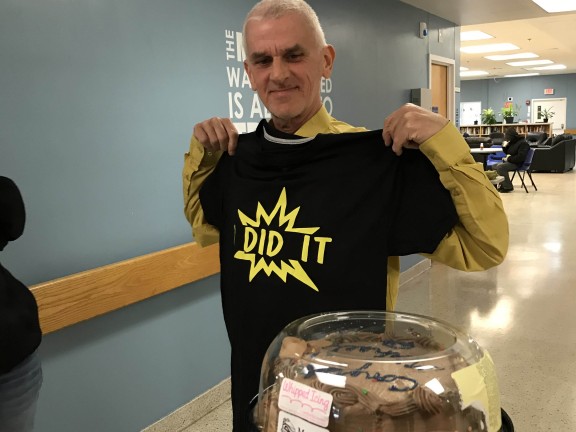 One thing that sets us apart at Pathways is our Integrated Care Clinic. Once a participant has settled into their new home, we provide wrap-around services to help them to find stability, get to know their new neighborhood, and achieve their goals - including goals related to health. Our onsite Integrated Care Clinic removes as many barriers as possible to receiving treatment, whether it's primary care services, behavioral health care, or medication-assisted treatment. We host all of these services onsite, where our participants already feel comfortable, intake paperwork is minimized, and each of our housing teams includes a registered nurse who helps to facilitate medical care.
Health goals are discussed at length, and participants often start small; living unsheltered for years or even decades can take its toll on physical and mental health, and it can be overwhelming to get back into a routine of regular health screenings and treatments. Successes big and small are celebrated every day, though the celebrations tend to be larger for folks who overcome hurdles like Michael. He recently completed treatment for Hepatitis C, and our Integrated Care team recognized his ongoing efforts to restore his health with a cake, a custom tee shirt proclaiming "I DID IT," a liver for him to write words of encouragement to others receiving treatment for the same condition, and many congratulations from those who supported him through the process.
We work with many people who have serious and untreated medical issues that require significant healthcare coordination, which makes it all the more significant when a participant is able to complete a complex treatment like Michael did. We believe that housing is healthcare, and we see the impact of our Integrated Care Clinic daily.