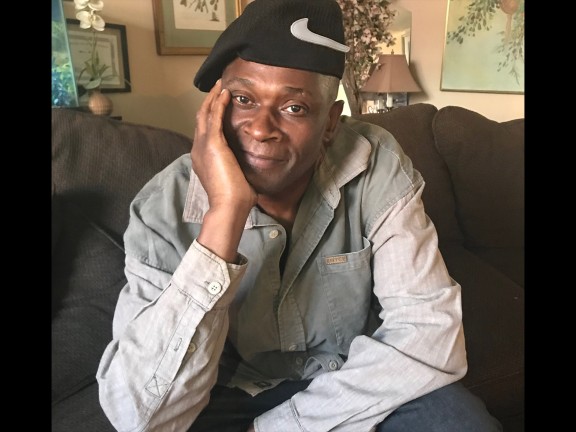 On any given night, there are more than 6,200 homeless people in Philadelphia. Of those, more than 1,100 are sleeping outside. I was once one of those people.
I struggled with substance use and lived on the streets for more than 10 years before I came into contact with Pathways to Housing PA. I could have gone home to live with my mom but I wasn't living right. I didn't want to bring my problems to her. I couldn't have gotten into a program – I was using every day.
When Pathways approached me on the street, it was like something that you would never dream that would happen to you. You ask yourself, "why me and not somebody else that's been on the street longer than me?" I firmly believe God was with me, he had to be. I wasn't the best person in the world; I was a good choice but not best choice. Someone else could have taken my place, but I was given an apartment through Pathways' Housing First program six years ago.
When I first moved from the streets into my apartment, Pathways did a whole lot. I was given a bedroom set, a living room set, everything for the kitchen, food, they even washed my clothes. Everything.
Pathways opened my eyes to a lot of resources that were available to people like me. I didn't have any income, and they got me connected. Once I did have an income, they helped me to budget so that I can pay for the things I like to do or want to have in my apartment. I'm a sports junkie, and I have multiple TVs so I can watch all the games. I also love artwork and have a big fish tank. I like nice things and living comfortable, and Pathways helped me budget so I could get things I wanted to have.
Pathways staff help me with doctor's appointments: they help me with scheduling, go with me to the appointment, and help me with follow ups. For me, if it isn't bothering me I let it go. I don't like bad news. But having a clinic onsite at the Pathways office makes a big difference – if it weren't there, I wouldn't go to the doctor at all. I also see a psychiatrist at Pathways, he's a great person. He helped me to stay stable and learn how to work through things.
I get along well with the team at Pathways. They work with me and ask "what would you like to do" or "how would you like to go about it" rather than tell me what to do. We work together to make the right decisions. If I make bad decisions, they're right there to help me get back on track.
I spend some time working at Pathways' Philadelphia Furniture Bank through a transitional employment program, and I pick up handy man jobs to stay busy. I also do lots of activities through Pathways: Phillies games, movies, flea markets, restaurant club. We tried Ethiopian food this week – I'd definitely go back, it was great.
I still don't understand how Pathways does it - how they provide for so many people. It feels like a breath of fresh air to have a place to call home. I still don't believe it.
It's been six years since I first connected with Pathways, and I've been drug free since the day I moved in. I wouldn't have been able to stop without the support from Pathways.
Housing First does work, but you have to let it work. You have to work with it. The miracle is that you were one of the chosen ones, and you have to work to maintain housing. That's one of the things I had to focus on.
I am attending a funeral this week for a friend who passed away from using. God bless her soul. It makes me think about what might have happened if I were still living on the streets. I'd probably be dead. I'm glad to still be here, and grateful to Pathways for everything they've done for me. I'm blessed.