Adventuring in The Form of Tacos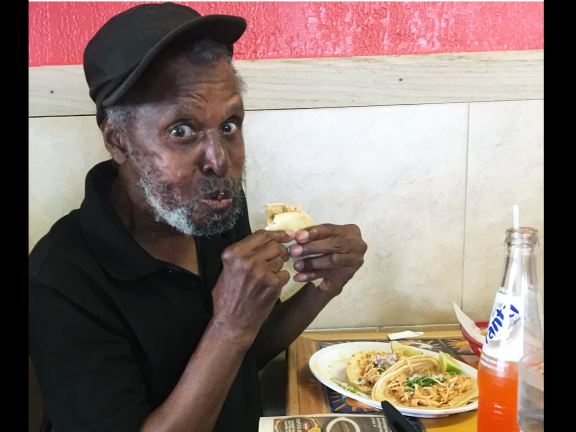 Navigating SEPTA tunnels and the busy sidewalks of South Philadelphia is not an unfamiliar task to David. Adventuring for him comes in the form of tacos and pad-thai. David is a part of Restaurant Club, which is a way for participants to come together to explore new cuisines while building relationships with one another. This is only one small component of integrating community inclusion practices into our programming at Pathways to Housing PA.
During one outing, upon arrival at Taqueria La Veracruzana, David and the rest of the Restaurant Club munched on salty tortilla chips with fresh salsa, mulled over the menus, sipped on Mexican Cokes and admired the vibrant art on the walls. Open minded, David ordered the same as his table-mate, Christine: chipotle chicken tacos. Caught mid-second-bite, David shrugged his shoulders as he concluded "It's alright."
On another outing at a different restaurant, Pattaya, the group stared at the bright yellow barbequed chicken in front of them, not recognizing it as the BBQ they know and love. Hesitation greeted all until the first person dug in. A surprised sound of satisfaction came from each participant, down the line. David, again, gave it a resounding "It's alright."
The community that has been built amongst the members of Restaurant Club, and their willingness to try new foods, is a constant inspiration to us. It's just one of the reasons that we love what we do here at Pathways.