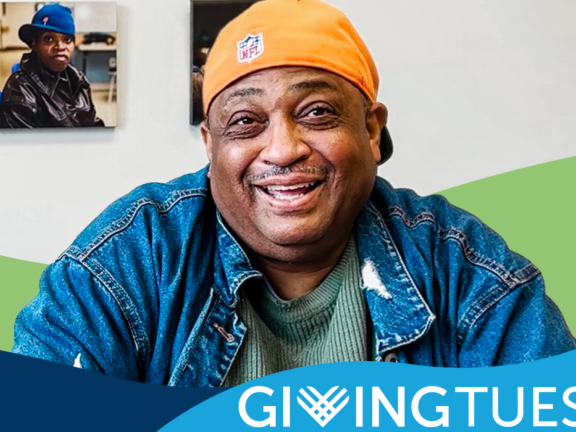 Giving Tuesday is a day people come together for one full day of generosity to support the work of the causes most important to them.
We hope that you will make a donation to Pathways to Housing PA in honor of Giving Tuesday. During this season of gratitude, we invite you to pause and reflect on all those seemingly small things that we take for granted each day: a place to lie our heads at night, cupboards filled with food, and the warmth of our home during the cold winter months.
Our Housing First program is able to provide homes and comprehensive wrap-around services to make sure that our participants remain stably housed, work towards restoring their health, and ultimately reclaim their lives. Read more about our participants here. When you make your gift on Giving Tuesday, you are supporting this important work.
Though our program participants have found stability in their homes, there are more than 1,000 people living unsheltered on the streets of Philadelphia with nowhere to turn. If you'd like to help others find stability, please consider making a donation today!