Featured Trainer: John Lambert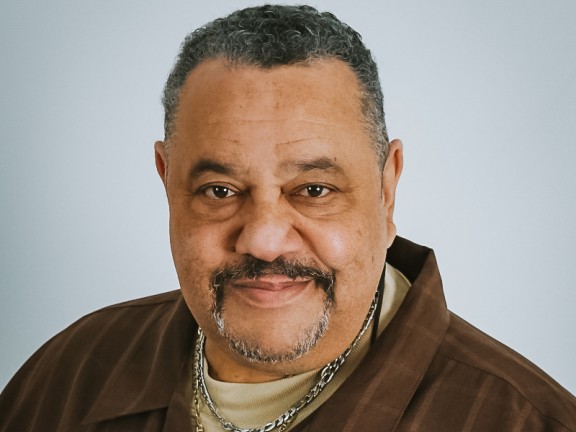 Meet John Lambert, MA, our Featured Housing First University Trainer. John is our Director of Housing at Pathways to Housing PA.

Q: Tell us about your role at Pathways.
John: I am responsible for finding and leasing appropriate apartments for the participants we serve. This requires developing and maintaining good relationships with Property Owners and Property Managers.
Q: You were one of the first staff members hired at Pathways to Housing PA. Tell us about the early days and how you've seen the organization grow.
John: The organization, in the beginning, was chaotic and very challenging. We were doing something new and radical in the city of Philadelphia. There was a large learning curve for me and the agency in the beginning. To be honest, we didn't know what we were doing and the city agencies we worked with weren't sure how to fit us into their monitoring systems. The biggest challenge for me, in the beginning, was trying to recruit landlords and to get them to be willing to give us a chance. We started with one grant to house 53 street homeless adults and I had about 12 landlords who were persuaded to give our model a chance. From that foundation, we now have and manage over 500+ apartments throughout the city of Philadelphia.
Q: You're known as the "Landlord Whisperer" around here. What piece of advice can you give programs attempting to grow their housing programs with independent landlords?
John: I believe that relationship building with the owners is the main key to being successful. This means being available, addressing problems and issues in a timely manner. Also supporting the owners by responding to their concerns quickly and in a genuine and respectful way. My role is to advocate for our participants but also advocate for our owners when necessary. The final point that is crucial to the process, is to explain the model and get them to become partners in our mission. This doesn't happen overnight but it can be attained with diligence and patience.
Q: Your expertise is in high demand with our clients. What do you like about training and consultation work with HFU? Are there any memorable presentations you've given recently?
John: I really enjoy sharing my knowledge with staff from various agencies from around the country. Participating in the HFU trainings, I get a chance to share proven techniques and methods that I have been able to implement during my 13-year tenure as the Director of Housing at Pathways. I also enjoy the discussions my presentations generate and they often become learning experiences for me as well. One training I was privileged to conduct that was memorable to me was when I shared with the participants that I was born and raised in West Virginia. One of the participants was also from there and ironically from the same city, I grew up in. There was a generation gap but it turned out he was acquainted with my family. This was just a reminder of how small the world can be.