Trauma informed care: Providing services that don't re-traumatize people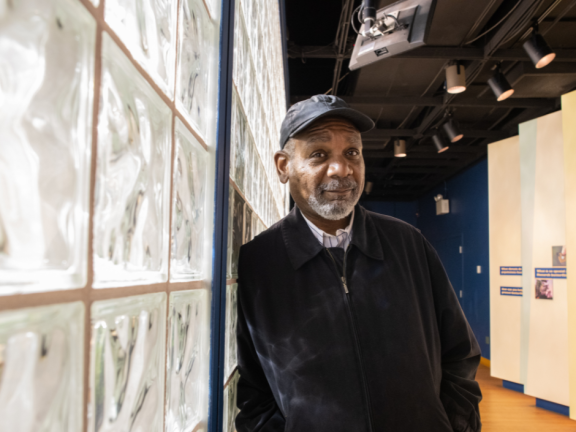 Understanding trauma and its impact on our participants is a vital component of competent service provision. In this session, presenters will assist attendees with defining trauma, identifying common sources of trauma, and exploring the need for trauma-informed services. Presenters will introduce the key components of trauma-informed care, highlight the role of intersectionality, and discuss strategies for effectively responding to and countering the adverse experiences of program participants experiencing chronic homelessness, psychiatric disabilities, substance use disorders, and other bio psychosocial stressors.
Schedule
12:45-1:00 PM | Virtual training room opens
1:00-1:10 PM | Welcome, introductions, & check-in activity
1:10-1:40 PM | Defining trauma, common sources of trauma, ACE study
1:40-2:00 PM | A trauma-informed approach to services
2:00-2:20 PM | The 5 R's of trauma-informed care
2:20-2:25 PM | Break
2:25-3:00 PM | 6 key principles of trauma-informed care
3:00-3:15 PM | Vicarious trauma & self-care
3:15-3:30 PM | Review, Q&A

Learning objectives
When attendees return to the workplace, they will be able to:
Define trauma and identify common sources of trauma
Recognize and explain the five R's of Trauma-Informed Care (TIC)
Describe the key components of TIC
Target Audience: Social service providers and helping professionals with direct client contact.
Social Work Practice Level: This course is appropriate for beginner and intermediate BSW/MSW learners.
Course Delivery Format: Live webinar
Interactivity: This course will offer real-time polling, group discussion prompts, and 15 minutes of Q&A time.
Social Work Continuing Education Credit: 2.25 CE Credits*
Fees: $20 general registration; additional $5 for registration with social work CE credit.

Registration includes access to the live event and recording, PDF of slides, and relevant training tip sheets/resources.
Session Facilitators:

Khalil Martin, LSW (he/him) joined Pathways to Housing PA in 2021 and currently works as a Team Leader on an ACT team for individuals with Opioid Use Disorder. Before this, Khalil worked as a Behavioral Health Therapist at runaway & homeless youth shelters throughout the tri-state area. Khalil also worked for Project HOME and assisted in the creation of the Gloria Casarez Residence which is the first permanent supportive housing for LGBTQ+ young adults in Pennsylvania. Drawing from principles of feminist theory, Khalil uses a strength-based and person-centered approach to assist individuals in understanding and navigating various forms of oppression and how these systems impact one's personal and interpersonal experiences. Khalil received his Master's degree in clinical social work from The University of Pennsylvania.
Jonas Ehudin, LCSW (he/him) joined Pathways to Housing PA in February 2018 to lead an Assertive Community Treatment team supporting a shared caseload of 80 participants. After nearly three years in that role, he shifted into the Behavioral Health Therapist position and now offers ongoing mental health support to the agency's entire participant population. Since earning his Master's in Social Work at the University of Montana in 2012, Jonas has also served as assistant director of a group home program for adults with developmental and intellectual disabilities, and provided individual counseling services in a community mental health clinic. Jonas is committed to housing as a human right and believes that good mentorship is crucial to good social work.
ACE approval statement: Housing First University: a program of Pathways to Housing PA, provider #1759, is approved as an ACE provider to offer social work continuing education by the Association of Social Work Boards (ASWB) Approved Continuing Education (ACE) program. Regulatory boards are the final authority on courses accepted for continuing education credit. ACE provider approval period: 01/12/2022 – 01/12/2025. Social workers completing this course receive 2.25 clinical continuing education credits.
*Housing First University, a program of Pathways to Housing PA, can provide continuing education credits to licensed social workers in 48 of the 50 U.S. states and 10 Canadian provinces. Due to current regulations, CE credits cannot be offered to social workers in the states of New Jersey or New York. If you are not a Licensed Social Worker, please check with your board of accreditation to ensure this training meets your licensing needs.