Harm reduction & the therapeutic alliance: Responding to recurrence of use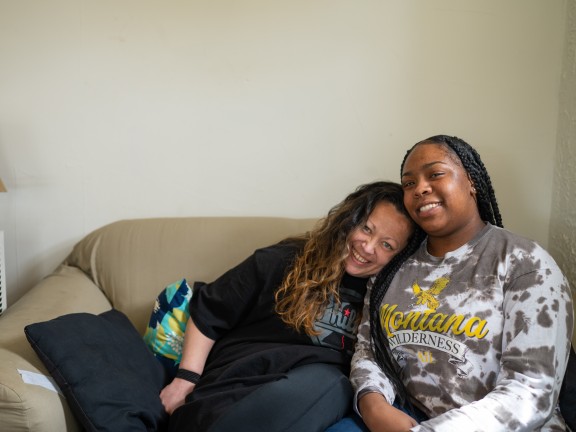 Relationships impact outcomes. As such, we know that open and honest communication can lead to increased safety for those engaged in high risk behavior. In this session, we'll explore the bond between provider and participant as one of the primary vehicles for positive change. Centering our approach in authenticity, collaboration, and compassion, attendees will explore strategies for building and maintaining a therapeutic alliance with individuals managing substance use disorders, serious mental illness, and other behavioral health challenges. Presenters will contrast themes of "accountability" and "enabling" with the importance of rapport, empathy, and unconditional positive regard. We will review practical applications of harm reduction skills in clinical interactions and touch on the intersections of harm reduction and abstinence-based recovery models. Presenters will discuss strategies to help individuals explore their relationship to risk behaviors in a manner that emphasizes safety, connection, and bodily autonomy, while decreasing stigma and shame.
Schedule
12:45-1:00 PM | Virtual training room opens
1:00-1:15 PM | Welcome, introductions, & check-in activity
1:15-1:25 PM | The therapeutic alliance
1:25-1:45 PM | Accountability, enabling, & consequence
1:45-2:00 PM | Countering stigma & shame
2:00-2:10 PM | Break
2:10-2:25 PM | Harm reduction & abstinence-based recovery: Two sides of the same coin
2:25-3:00 PM | Clinical strategies
3:00-3:15 PM | Final thoughts, Q&A


Learning objectives
When attendees return to the workplace, they will be able to:
Define "accountability without termination" and explain the role of natural consequences in harm reduction practice
Compare and contrast harm reduction and abstinence-based recovery approaches
Name three clinical tools for exploring risk behaviors with participants
Target Audience: Social workers, case managers, peer specialists, recovery specialists, therapists, counselors, clinical supervisors, and other helping professionals working directly with individuals managing substance use disorders, serious mental illness, and other behavioral health challenges.
Social Work Practice Level: This course covers intermediate-level material.
Course Delivery Format: Live webinar
Interactivity: This course will offer real-time polling and 15 minutes of Q&A time.
Social Work Continuing Education Credit: 2 CE Credits*
Fees: $20 general registration; additional $5 for registration with social work CE credit.

Session Facilitators:
Andrew Spiers, LSW
Director of Training & Technical Assistance
Pathways to Housing PA

Andrew Spiers, LSW (he/him) is the Director of Training and Technical Assistance for Pathways to Housing PA's Housing First University. Andrew joined Pathways in early 2018 and served as an Assistant Team Leader and Team Leader before launching Housing First University in October 2019. Andrew holds a Master of Social Service from Bryn Mawr College's Graduate School of Social Work and Social Research, where he concentrated in Community Practice, Policy, & Advocacy. He has taught Human Services and Sociology courses as an adjunct professor at Harcum College and conducted trainings and workshops all over the country on Housing First, harm reduction, and affirming care for LGBTQ+ communities.

Khalil Martin, LSW
Training Specialist
Housing First University, a program of Pathways to Housing PA

Khalil Martin, MSW, LSW (he/him), joined Pathways to Housing PA in 2021 and currently works as a Team Leader on an ACT team for individuals with Opioid Use Disorder. Before this, Khalil worked as a Behavioral Health Therapist at runaway & homeless youth shelters throughout the tri-state area. Khalil also worked for Project HOME and assisted in the creation of the Gloria Casarez Residence which is the first permanent supportive housing for LGBTQ+ young adults in Pennsylvania. Drawing from principles of feminist theory, Khalil uses a strength-based and person-centered approach to assist individuals in understanding and navigating various forms of oppression and how these systems impact one's personal and interpersonal experiences. Khalil received his Master's degree in clinical social work from The University of Pennsylvania.