Tiny Houses as a Stepping Stone to End Homelessness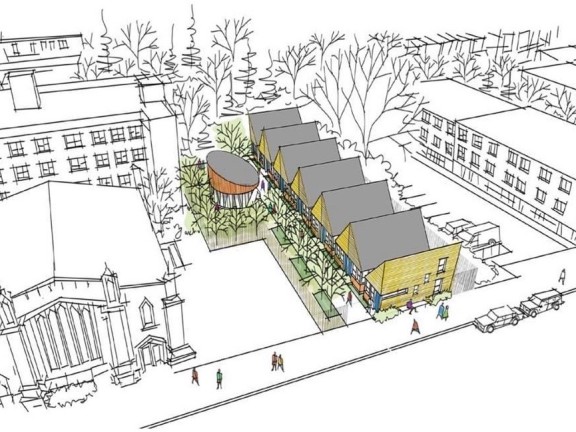 Your heart is racing; your hands are clammy. It's moving day into your new place. That rush of independence at having a place to call your own. No mom, dad, or roommates. Your house, your rules. That sense of belonging and home isn't something that only belongs to a select few. Everyone deserves a roof over their heads and a place to call their own. 

Tiny House Communities have become a hot-button item in the journey to end homelessness. Is it a glorified shed that can be conveniently called housing? Or is it a stop-gap solution in markets where the need for affordable housing has been outpaced for years? With waiting lists closed for years, in some cases close to a decade in markets like Philadelphia. 

According to the 2020 AHAR Part 1, the 2019–2020 period represented the first time nationally that more people experienced unsheltered homelessness than sheltered homelessness. Unsheltered homelessness has risen steeply nationwide, up by 30.5% between 2015 and 2020. 

So, where do tiny houses fit in? In a city like Philadelphia, with a homeless population estimated at 5,100. It could be a short-term housing solution to give folks a home while they wait for affordable and accessible housing. In addition to emergency housing throughout the city. Having a tiny home with indoor plumbing and electricity can instill a sense of belonging and humanity that living in a hostel or shelter situation cannot. Empowering folks to have the stability to maintain their health and career training. To transition into a permanent housing solution, where housing first models are not being used. 
Will the two tiny home communities that are due to be built in the Sanctuary Village (Northeast) and Mosaic Development (West Philadelphia) solve the homeless problem? No, but if done right, they can aid in getting more folks off of the street and unsheltered. Sanctuary Village is taking a more traditional tiny house approach, while Mosaic is being innovative by providing smaller-footprint housing designed to be accessible to everyone. Philadelphia has steadily lost 30% of its affordable housing since 2019. Other affordable housing developments are currently in construction that will help to address this issue. But they are still at least 18 months away from being move-in ready. The city needs more. The median income is $49,127, according to the 2020 census, with 23% of the population living in poverty. 



So what does the reality of that look like? 

According to the self-sufficiency model, the actual number should be closer to $60,000 for the same family. (For a single adult two-child household to afford food, housing, and health insurance without any assistance programs.) Looking at these numbers from this perspective, Philadelphians are closer to having a 43% poverty rate.  

From January 2021 to January 2022, rent prices increased by 11% in the Philadelphia metro area. And it's not just Philly: January marked the eighth consecutive month of double-digit growth in rent prices nationwide.  

In February 2022, the median cost (half cost more; half cost less) of a two-bedroom rental unit in Philadelphia — including utilities — was $1,274, according to Apartment List. To avoid being cost-burdened, you would need to make at least $50,960 a year. Which is more than the median income of the area. The problem is particularly acute for renters with incomes below $30,000 per year; 88% of them are cost-burdened, with 68% severely cost-burdened, meaning they spend at least 50% of their income on housing.  

Until this generational poverty issue is fully addressed, tiny homes could work as a stopgap but not solve the problem of how a family making $20,000 a year provide housing and food for themselves when access to affordable housing continues to be a struggle. They are always on the edge of homelessness and hunger.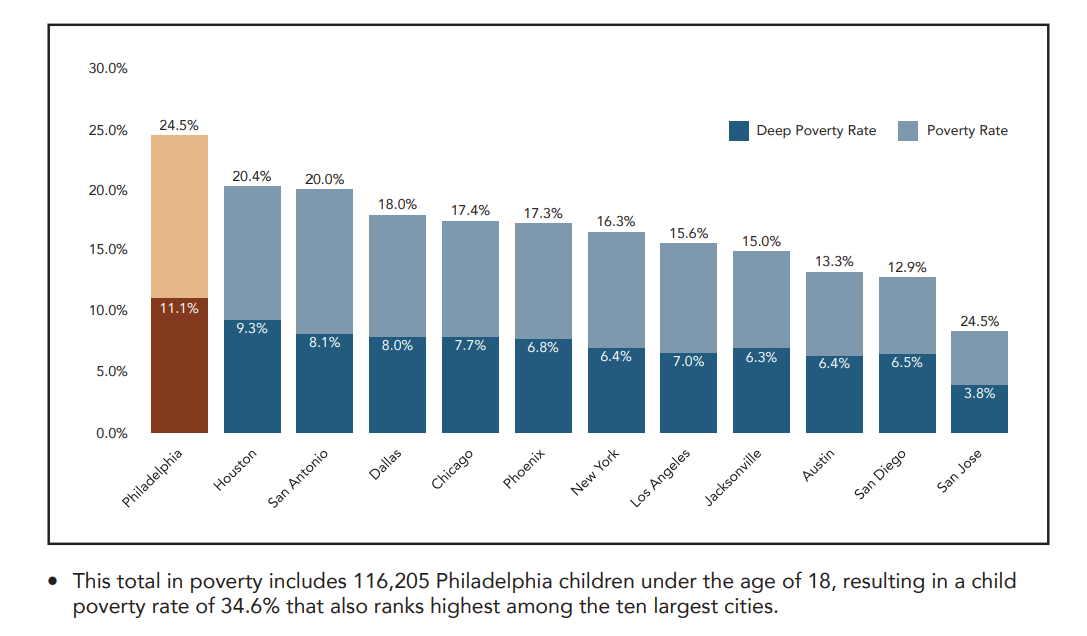 Here are some housing resources for the Greater Philadelphia area: 
PA Housing Search 
PA Housing Search is an online tool run by government agencies that shows you listings of public or subsidized housing units in your area. The housing units listed are government-funded through HUD's Project-Based Housing, Low Income Housing Tax Credit Housing, and Philadelphia Housing Authority's public housing programs. You can search by the number of rooms, rent price, accessibility needs, and proximity to mass transit, schools, and hospitals. When you find a place that you're interested in, call to check whether they are accepting applications.     
pahousingsearch.com   877-428-8844 from 9 a.m. to 8 p.m., Monday through Friday. 
HUD Resource Locator 
HUD created this tool as a complete directory of all the subsidized housing projects available through government housing programs. If you make low to moderate income, use this tool to find affordable housing units near where you live. The housing units listed are government-funded through HUD's Project-Based Housing, Low Income Housing Tax Credit (LIHTC) Housing, and other local public housing programs. When you find a unit that you're interested in, call to see if they are accepting applications. 
resources.hud.gov, 215-656-0500 
Philadelphia Housing Authority (PHA) Senior-Designated and Other Housing Programs 
The Philadelphia Housing Authority (PHA) has affordable housing for people with limited income. The main wait-list is closed but there are two exceptions: 
You should still expect to wait, but you can apply. Both programs use the same public housing application. 
Some tips for applying: 
To apply, the head of household will need to provide a mailing address and phone number, as well as the Social Security number, date of birth, gender, race, ethnicity, and gross monthly income for all household members. Once you've applied, you will get a confirmation in the mail. 
You have to update your information if anything changes about the number of people in your household, your income, address, or accommodation needs. 
If you are put on a waiting list, PHA may reach out to you to make sure you're still interested in public housing. If you don't reply, you could lose your spot on the list. 
Apply online, by phone at 215-684-4000, or visit the PHA Offices at 2013 Ridge Ave, Philadelphia, PA 19132 
PHA's Project-Based Voucher Program 
The Project-Based Voucher Program is a subsidized housing program for privately owned housing. Here's how it works: PHA makes an agreement with the owners so that eligible tenants have to pay only 30% of their income on rent, and PHA covers the rest. To be eligible, you must make 50% of Philly's median income or less. For a family of four, that's $47,250 or under. 
If you want to get on a waiting list for this kind of housing, you need to apply directly to a housing development (the owners maintain their own waiting lists).