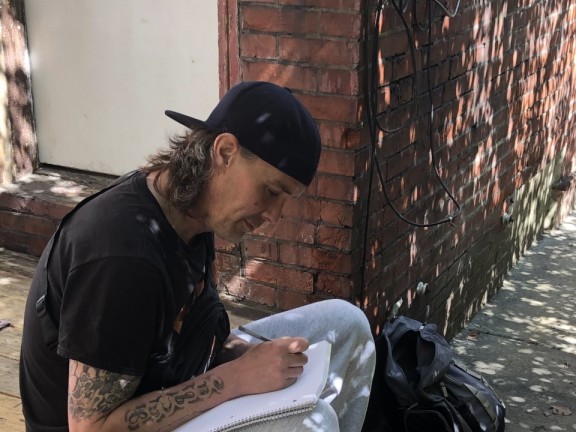 Chris is a participant on Team 9 who experienced homelessness for 5 years prior to joining Pathways. When Chris was a child he used writing poetry and music as a way to both care for himself and help better himself and he still writes today - calling his work "Survivor Poetry." Our Behavioral Health Specialist, Joe Quinn, sat down with Chris to talk about his experiences, how he's doing, and his hopes for the future.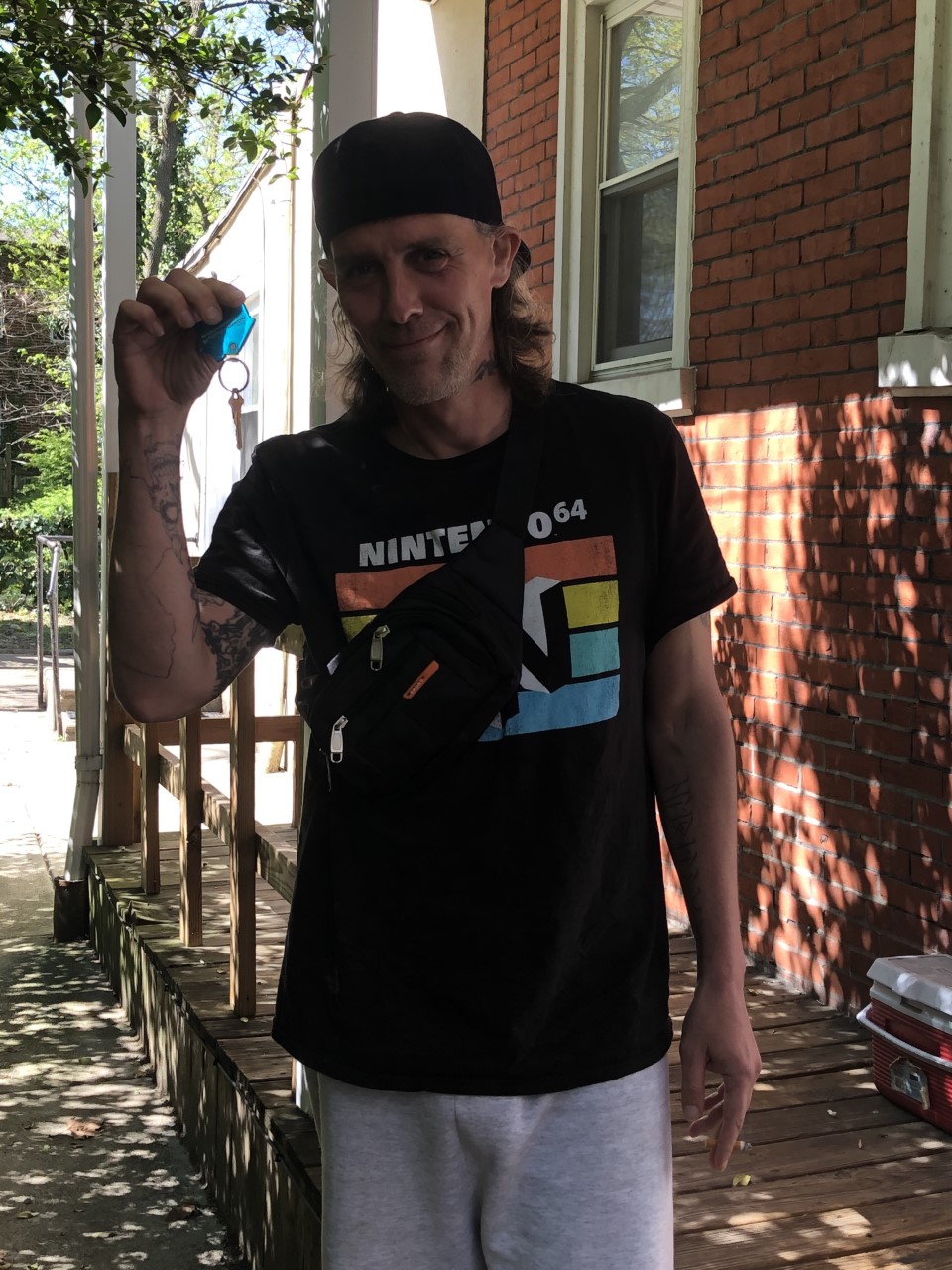 Joe: Tell me a little about yourself.
Chris: I was born in Voorhees, New Jersey, and was raised by my grandparents due to coming from a broken family. It was a very low-income household but my grandparents did their best to provide for me and my siblings the best they could. I was introduced to drugs at the age of 13 and as a result, I have been in and out of the criminal justice system since my early teens and eventually leading me to being homeless for 5 years.

J: What were some of your biggest challenges while experiencing homelessness?
C: Being homeless affected and challenged every aspect of my life. I had no family support and was considered a loner on the streets because I did not trust anyone. I was not allowed to see or speak with my 2 daughters, which intensified my depression, and my addiction, which I used to cope. It's hard to find a job while homeless. It becomes mentally, physically, and emotionally draining. I would spend all of my energy on the thought process of "How am I going to survive today".

J: Can you share a little bit about the day you found out you were getting a home?
C: I will never forget it. Sam Santiago, from homeless outreach, informed me that Pathways to Housing was looking for me. I was in shock at first. I knew from the streets who Pathways to Housing was and the services you provide. It felt so surreal after being homeless for 5 years and having to scrape and scramble every day just to survive. I actually had a hard time believing it was real until the day I had the keys to my apartment in my hand. After Sam told me everything happened so fast and I was in my apartment 3 weeks later. I still have a hard time believing this is real. It's like I'm living in a dream.

J: What was your transition from being homeless for 5 years to having an apartment like?
C: I struggled at first. It felt weird and uncomfortable being alone with 4 walls around me and a roof over my head. It felt strange. I had trouble sleeping for the first few weeks due to racing thoughts. While on the streets you always have to be alert and can never truly rest. It took time for me to adjust to let my guard down and relax. It was almost like I had to reprogram my mind.

J: What do you enjoy doing? What are your hobbies or interests?
C: Writing poetry and music. I use writing as a release. I like to call my writing "Survivor Poetry." Since my early childhood to my years of being homeless, I've experienced a lot of trauma and pain. I've seen things that I cannot forget. Writing gave me an outlet to release everything I was feeling. I would write to better myself. It was my self-care. Then others started reading my writings and I would see a look of joy on their faces. I realized my writings can have a positive impact on other lives. This gave me motivation to write more.

J: When did you start writing poetry?
C: I started writing while incarcerated in 2001. I had a lot of time to kill so I would read the dictionary and a thesaurus to learn how to use words better, which led to me eventually start writing.

J: What are your goals or aspirations?
C: My dream is to get my writings published someday. Would love to have my writings available for everyone to read.

"Convicted Thoughts"
Marked upon the silent wall
the days that we have spent,
Ghosts of us will walk the hall
and whisper in the vents.
All along the razored wire,
the birds will soak the sun,
Chirping, tweeting, never tired
singing to no one.
All three meals will come and go
appealing to the waste,
Time in here is hard and slow
like the smiles that we chase.
Sunday, Monday, Tuesday oh shit, 
lost track of time again,
Days are all repetitive for patience do we train.
Keys are noise and so are locks,
refrain from senseless violence,
Make no friends, don't talk to cops,
take advantage of the silence.
Turn the cheek for no man
and always stand your ground,
Pray for your parole plan,
hope your family sticks around.
We knew what we were facing
the day that we were caught,
Still our minds are racing with these convicted thoughts.