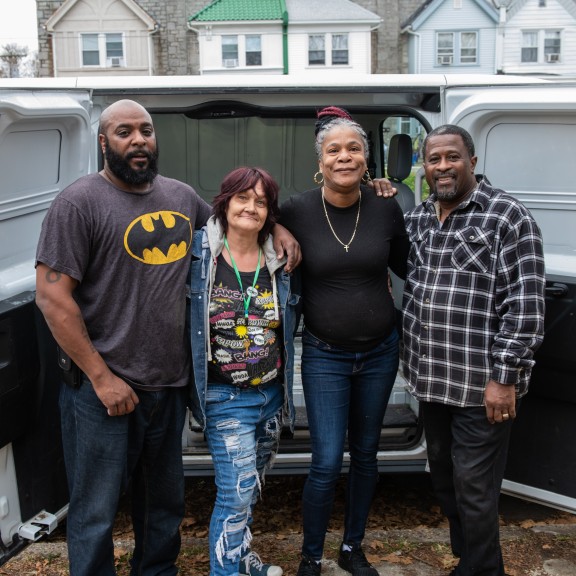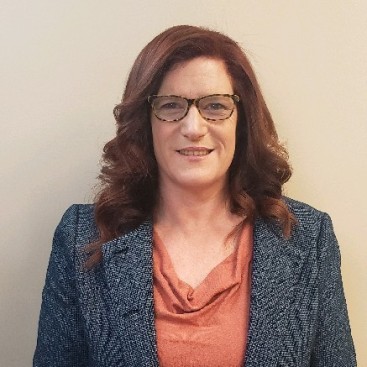 Read Bio

Bio

Kristen Alwine is the Sr. Director of Financial Operations at MidAtlantic Retina, a leading retina practice in the world. Kristen has spent the last 30 years in healthcare in a financial capacity helping businesses strengthen their net income while keeping a consumer-focused approach. As Chief Financial Officer, she oversaw human resources, IT, and the maintenance department. Along with managing the property management company. Behavior health is a passion of mine and believing everyone needs a chance. We all have a journey, and no person is the same. If you believe in people, they will start to believe in themselves. Changing your belief can change a perspective and change the path you are on. Kristen also has a coaching company Dream, Believe, Success, Inc., to help people see their full potential and breakthrough the boxes they have put themselves in and hold them back.

Kristen graduated from Drexel University with a Bachelor of Science majoring in Accounting. Currently, she is pursuing her master's in Cyber Accounting at the University of Maryland Global Campus. Kristen and her husband reside in Telford Pa and their one daughter is currently attending West Chester University majoring in Psychology.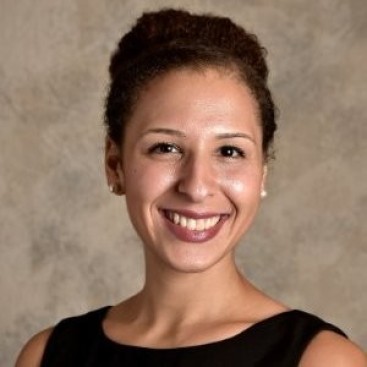 Read Bio

Bio

Diamond Bertil is a Senior Manager in PwC's Risk and Regulatory team. With over 10 years of audit and consulting experience and extensive knowledge of compliance, operational, and control frameworks, she helps her clients solve complex issues and drive key priorities within their risk management, internal audit, and corporate governance programs. Her range of clients has included private and public companies across the pharmaceutical, retail and consumer, media, industrial products, and technology industries.

Diamond is passionate about helping others and giving back to her community. She previously served on the board of the National Association of Black Accountants, Inc. - Philadelphia chapter and has been involved with multiple mentoring programs and initiatives to teach financial literacy.

Diamond holds a dual B.S. degree in Accounting and Finance from West Chester University of Pennsylvania and is a Certified Public Accountant (CPA) in Pennsylvania.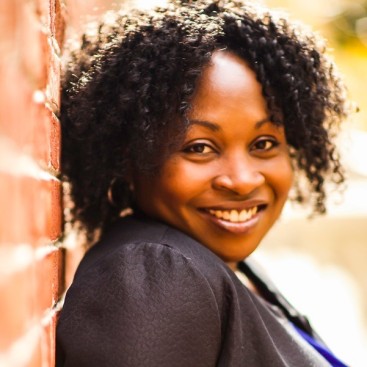 Read Bio

Bio

Brandyn Campbell (she/her) is the Founder and President of Brandyn Campbell Communications, a boutique consulting firm that helps organizations articulate and build their commitment to racial justice. She draws on over 15 years of experience providing training and strategy on multiculturalism and cultural competence. Brandyn has successfully worked with clients around the world to provide solutions to infuse diversity, equity, and inclusion throughout their communications and culture
Read Bio

Bio

Rosemary Conroy Hughes is an IT Project Manager whose specialization in technology solutions for health and human services agencies is mission-driven, and personal. Rosemary's experience in program development and evaluation for a wide range of social service agencies in Philadelphia led to her current career in "behind the scenes activism," helping nonprofit organizations to implement state of the art technology, and business process improvements. Rosemary has been involved with Pathways to Housing PA as an advisor and supporter for four years. She and her husband, Paul, have five grown children and one remarkable granddaughter, Cordelia.
Read Bio

Bio

Elisa Foster currently serves at the Associate Director of Penn Women's Center at the University of Pennsylvania where she advocates for gender equity among all areas of the campus community. Prior to joining Penn in 2017, Elisa served as the Manager of the Women's Leadership & Mentorship Program at Robert Morris University. Elisa's background also includes grant writing and strategic planning for nonprofit organizations throughout the Philadelphia region as a consultant for Fairmount Ventures and a fundraiser for the Women's Business Development Center and Urban League of Philadelphia. She also served as a marketing coordinator and market researcher for The Melior Group where much of her work focused on helping colleges and nonprofit organizations meet the needs of their constituencies.

Elisa has continued to use her nonprofit background through community service. She has previously served as an Executive Service Corps Volunteer at the Bayer Center for Nonprofit Management and a board member of Ursuline Support Services in Pittsburgh. She holds a BA and MA in Communication from Villanova University.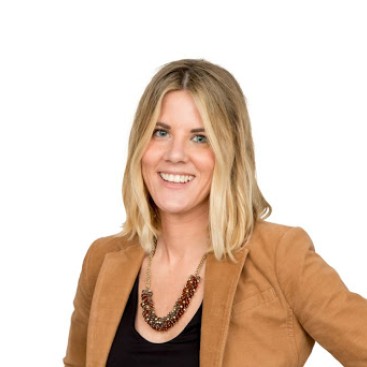 Read Bio

Bio

Kelly started her own firm, Kelly A. Galardi CPA LLC, in 2020 after spending 15 years working in national and regional accounting firms. Kelly loves working closely and comprehensively with her clients, which often include closely-held businesses and their owners, individuals, and estates and trusts.

Kelly has successfully represented her clients in various audits with both the IRS as well as state and local jurisdictions. Kelly is often an integral part of a client's professional advisory team, including attorneys, financial advisors, insurance brokers, bankers, etc. Kelly has found that a team approach is crucial in order to maximize efficiencies and achieve comprehensive client goals.

Kelly also has a passion for helping businesses and individuals that have gotten into difficult situations with the IRS. She has had great success advocating for her clients in penalty abatement requests, offers in compromise, and taxpayer advocate cases. Kelly believes there is a real art to this work and she finds that a childhood passion for helping the underserved and those in need often fuels her in these types of engagements.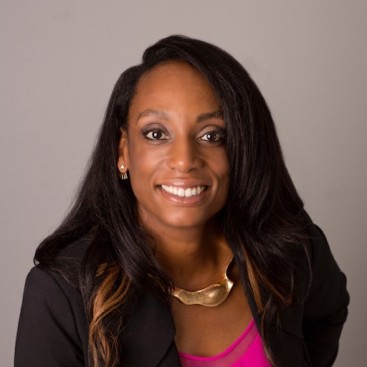 Read Bio

Bio

Kas Garnes, MBA is the Vice President of Operations, Patient and Specialty Services (PSS) at Novartis. Prior to that, she worked at Jefferson, Virtua, and Children's Hospital of Philadelphia leading several areas within physician and hospital operations. Community involvement has always been at the center of Kas's being. She was an active board member of St. Mary's Respite (an organization that supported families affected by AIDS/HIV). She is an active volunteer with My Sister's Place (a rehab housing facility for mothers with substance use issues). Kas is also the committee chair for the Mentor Program with the Philadelphia chapter of HFMA (healthcare financial management association).

Kas received a bachelor's degree in Biomedical Engineering from Johns Hopkins University and an MBA with a concentration in Finance from Drexel University. She continues at Drexel as an adjunct professor in the Health Administration Department.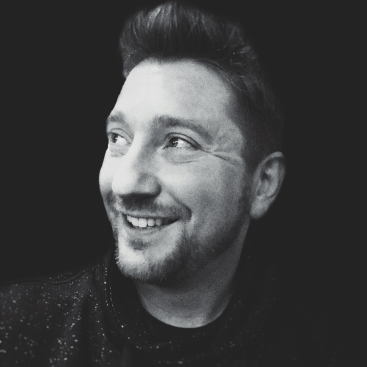 Read Bio

Bio

For years his Linkedin headline read "World's Most Handsome Social Media & Content Marketing Strategist." But today he prefers to go by another title: Superhero. Jeff Gibbard is the Founder of The Superhero Institute, a training, and development company that shows people how to be super and human at work and in life. Using a combination of his proprietary Superhuman Framework and the Superhero Code of Ethics, Jeff reveals the inner workings and simple strategies that unlock the heroic potential of leadership, communication, strategy, and enduring growth.

Jeff took a hard pivot in 2019 after more than a decade of work in the Social Media industry and is now on a mission to help rehumanize the online world, inspire the next wave of extraordinary leaders, and give every human being access to the tools and training they need to be more strategic, thoughtful, and effective. Jeff's career has brought him face-to-face with companies large and small, engaged and disengaged, ethical and, eh, *not so much*. From these experiences, Jeff has developed an insightful and strategic mind that is always balancing the interests of business with the more important interests of people and the greater good.

He is a graduate of Temple University and earned his MBA from Drexel University. He's an expert strategist, dynamic keynote speaker, and the host of the popular podcast Shareable and forthcoming podcast Rogue.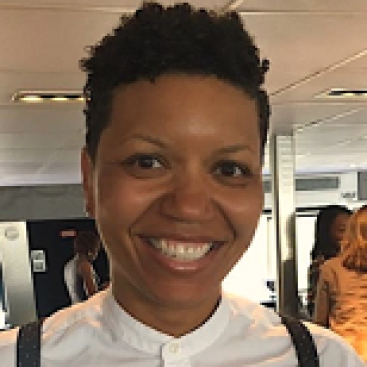 Read Bio

Bio

Megan Gibson (she/her) is a career educator and entrepreneur. This is her 20th year as a public school Health and Physical Education teacher. While her students call her "Ms. G," one of Megan's first entrepreneurial pursuits earned her the nickname "Peanut Butter Lady." As the creator of PB & Jams PHL, Megan brought artisanal nut butters and innovative food creations to the Philadelphia area via a food truck, line of retail products, and philanthropic initiatives. In 2016, PB & Jams PHL was selected as a "culinary entrepreneur with innovative ideas" by the global brand Triscuit and was featured in a year-long television and print media campaign. While PB & Jams PHL is no longer in operation, it remains an instrumental part of Megan's education in community-centered entrepreneurship.

A licensed realtor, Megan has turned her passion for real estate into a successful second career. Tapping into both her business and education background, she has helped clients throughout the region to realize their dreams of home ownership. She maintains a special focus on supporting members of marginalized communities as they navigate the home buying process. Megan was born and raised in Philadelphia, and is a proud graduate of The Philadelphia High School for Girls (GHS #240). A lifelong athlete, she attended the University of Rhode Island on a full basketball scholarship. Megan earned her Master of Science in Clinical Counseling Psychology from LaSalle University. In addition to her professional pursuits, she enjoys a full life with her partner of five years, her close and loving family, and her church community as a leadership council member at Tabernacle United Church in West Philadelphia.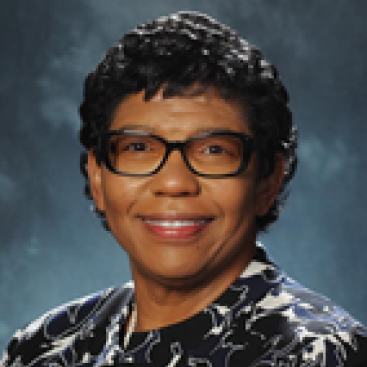 Read Bio

Bio

Ms. Griffin is a dynamic, high-performing health care executive leader nationally recognized as a subject-matter expert for patient access, physician engagement, and population health. As a contact center visionary, she has a track record of helping Cleveland Clinic, Houston Methodist and Vanderbilt University Medical Center dramatically improve the patient and physician experience. With an ever-vigilant patient-centered care approach, her approach and style are optimistic and collaborative. She has a reputation for formulating strategies to achieve improvement in service delivery and creating valued collaborations and coalitions among diverse stakeholders. Ms. Griffin also has a lifetime commitment to the community and actively engages to do the personal and systemic work of forging a pathway to individual empowerment and stability.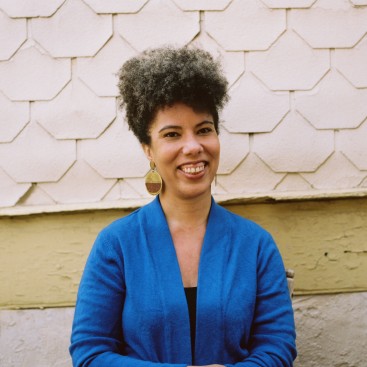 Read Bio

Bio

Jessi Ray Koch has a personal and professional dedication to building a more equitable and beautiful world through innovative community planning and engagement. She recently returned to her hometown of Philadelphia where she works as a private consultant. Jessi served as a State and Local Policy Senior Specialist for Grounded Solutions Network, and prior to that was a Senior Planner with the City of Austin's Neighborhood Housing and Community Development Office where she focused on affordable housing policy and development in support of a more affordable Austin for all residents. Jessi attended the University of Texas in Austin where she received her MS in Community and Regional Planning and MS in Urban Design.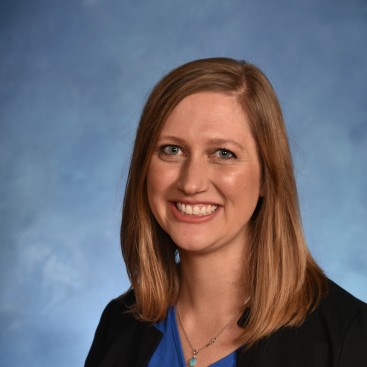 Read Bio

Bio

Laura W. McClammer, Esq. serves as legal counsel for AmeriHealth Caritas, a mission-driven organization focused on offering comprehensive, outcomes-driven access to care to those who need it most through integrated managed care products, as well as pharmaceutical benefit management and specialty pharmacy services, among other offerings. She joined the company in 2014. In her role, she assists the business in navigating the complex regulatory healthcare landscape, primarily focused on advising on the day-to-day operations and strategic initiatives occurring in Medicaid managed care. Laura is a graduate of The College of William and Mary and Temple University's Beasley School of Law. Throughout her education and career, Laura has been passionate about addressing social inequality through access to healthcare, which is why the mission of Pathways to Housing PA resonates so deeply with her. Laura currently lives in the Fairmount area of Philadelphia with her husband and daughter and loves to explore the variety that Philadelphia offers.
Read Bio

Bio

Anthony is thrilled to serve and be a part of Pathways to Housing PA, aiming to extend his experience to Pathways' executive management team and to be a part of the solution to helping Philadelphians reclaim their lives. Anthony is a professional with almost 20 years of financial and operations management experience. He is a proven leader in financial operations focusing on providing organizations with current industry best practices and out-of-the box critical thinking. He prides himself on his ability to move the needle while preserving the integrity of organizations. He also believes in creating strong teams and work environments that are conducive to innovation.

Anthony has held various executive management positions from Chief Financial Officer to Vice President of Finance in most sectors such as non-profit, academia, government and private. He has managed budgets from $62 billion to $20 million. He has dedicated his career to causes that he believes in and feels are worthy of advancement. Anthony graduated with a Bachelor of Arts in Economics and Finance from the State University at Albany.

In his spare time, Anthony maintains a financial blog where he shares his insights on the financial markets and current issues facing the markets. He is a student of American history, the latest economic theories, leadership stories and philosophy. Lastly, he aims to live his life by the sage words of Miguel Pinero contained in the poem "Seekin' the Cause".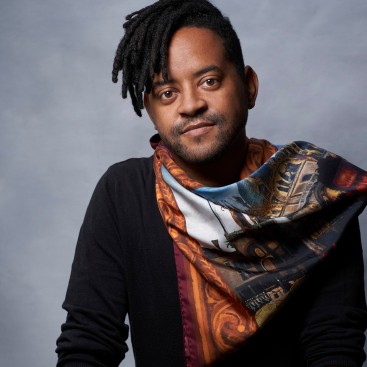 Read Bio

Bio

Damon Reaves is the Interim Senior Curator of Education at the Philadelphia Museum of Art. He has a background in visual arts and theater and in 2008 was awarded the Locks post graduate Fellowship. He was previously the Director of Community Engagement at the Isabella Stewart Garder Museum and has also worked as a teaching artist for the City of Philadelphia Mural Arts Program. He received his MFA from the University of Pennsylvania in 2008.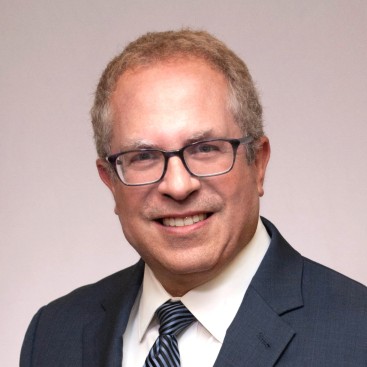 Read Bio

Bio

Ira Neil Richards is a partner in the law firm of Schnader Harrison Segal & Lewis LLP. He is Chair of the Firm's Class Action Practice Group and the Firm's Political Action Committee. In addition, he is a certified yoga instructor.

Ira practices nationally representing clients in complex litigation matters. He has decades of experience in litigating complex, multiparty class actions for businesses and government agencies on both the plaintiffs' and defendants' sides. His class action experience spans a variety of substantive areas, including antitrust, securities, and consumer matters. He also represents clients in matters involving issues of corporate governance disputes, partnership and shareholder disputes, mergers and acquisitions, and securities sales and valuations. In addition, Ira represents government agencies in matters under state and federal law. As an appellate advocate, Ira has argued cutting edge issues in federal and state appellate courts.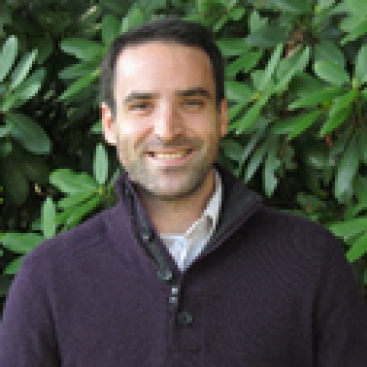 Read Bio

Bio

Brian Rodin currently works as a market research lead at Vanguard where he supports brand and product marketing efforts with investor and advisor insights to help lead data-driven decisions. Prior to Vanguard, his experience has been on the full-service market research consulting side – working at Deloitte and a boutique Philadelphia-based firm, The Melior Group.

Outside of his professional experience, he has served on various boards and committees in a marketing expertise capacity, including a prior Pathways board membership most recently as the Board Secretary.

Brian also contributes to his community by leading the LGBQIA+ employee resource group at his former employer Deloitte and now at Vanguard which includes the creation of various volunteer initiatives, non-profit partnerships, and employee engagements.

Brian holds a BA in Psychology and Economics from Syracuse and is pursuing his executive MBA from Drexel University.
Read Bio

Bio

George Sabo, IV is a senior manager with the accounting firm RSM US LLP (RSM) and has 20 years of public and private accounting experience. He has worked with a wide array of industries including real estate, manufacturing, government contracting, education, gaming, and entertainment, franchisee/franchisor, food services, financial services, health care, and employee benefits plans. George's real estate background includes commerical, and multi-family properties, hotels, and shopping malls. George also has extensive experience with Federal and State Historic Rehabilitation Tax Credit and New Markets Tax Credit transactions. Before joining RSM, George held positions in a publicly traded battery manufacturing company, and a local accounting firm, in which he had extensive experience in auditing, consulting, internal controls, taxation, outsourced accounting services, and financial forecasting.

George serves diverse clients from closely held (family owned) companies to nationally, and internationally traded public companies. George has prided himself on being able to assist companies with applying best practices in operating their businesses resulting from a wide array of value-added recommendations in internal controls, streamlining processes, better utilization through the use of technology, and recommendations related to utilization of resources.

George has a bachelor's degree in business administration from Drexel University and is a Certificated Public Accountant (CPA).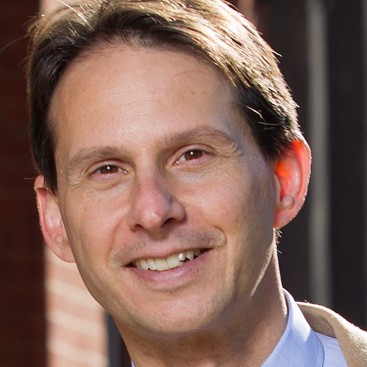 Read Bio

Bio

Mark Salzer, Ph.D. is a psychologist and Professor of Social and Behavioral Sciences in the College of Public Health at Temple University. He is also the Principal Investigator and Director of the Temple University Collaborative on Community Inclusion of Individuals with Psychiatric Disabilities, a rehabilitation research and training center funded by the National Institute on Disability, Independent Living, and Rehabilitation Research since 2003. It is an internationally recognized scholar on community inclusion of people with significant mental illnesses. Dr. Salzer was an original board member of Pathways to Housing PA and returns to the board for a second time in 2020 to support this great mission and organization.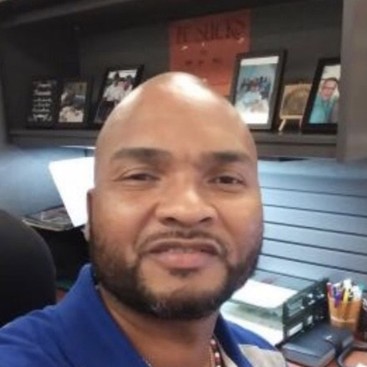 Read Bio

Bio

Luis Soto is a Bilingual Forensic Certified Peer Specialist, Certified Recovery Specialist, Recovery Coach, and PPLA Advanced graduate. He is well educated on recovery principles and leadership principles through the Philadelphia Peer Leadership Academy and the Leadership Development Program Tier 1. He is also a person in Long Term Recovery, for over 10 years, 6 months and, + days.

Luis comes to the Behavioral Health community through Pro-Act where he was the bilingual lead volunteer. Responsibilities included facilitating recovery support groups, peer mentoring, recovery coach, and Chairman/Founder of the Inspiring the Latinos Committee. Luis is also the Co-Founder of the Latinos in Recovery Support Group at Pro-Act.

Luis is a Certified Peer Specialist for the Community Wellness Engagement Unit which is under the City of Philadelphia/DBHIDS. Luis works with a unit that has greater access to services for individuals, families, and the community at large. Luis also is a student, studying to get his degree in Human Services/Behavioral Health next year.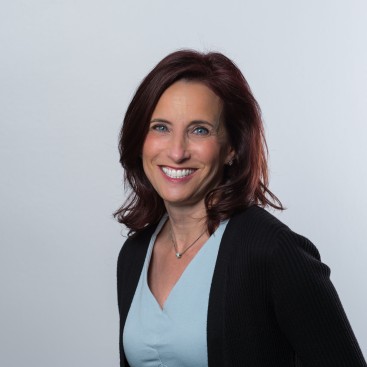 Read Bio

Bio

Michelle Tepper is the Director of Strategic Relationships at Exude, Inc. She joined the Exude team in 2009 with a strong focus on market development and corporate strategy. Michelle ran Exude's TrustScripts Discount Prescription card program, yielding $3.5 million in savings to date. In her current role, Michelle partners with CEO's and CFO's to strategically design and implement an effective Organizational Health structure. Additionally, after years of helping female leaders on an individual basis, especially those in the non-profit marketplace, Michelle established an educational Women Series for Exude clients and other female community leaders. These programs help individuals develop their leadership and professional skills, as well as their ability to develop these skills in their employees, clients, and communities. Along with being on the Board of Pathways to Housing Pa, she is also on the JEVS Foundation Board.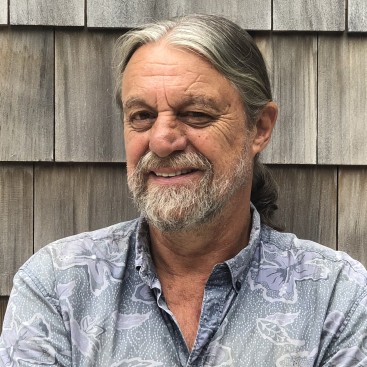 Read Bio

Bio

Eric is a principal and co-founder of Articus Ltd., an integrated marketing communications firm in Philadelphia. He leads the firm's engagements and is responsible for planning and creative direction of brand development, advertising and media campaigns. He also co-founded Articus Media Labs, focused on digital media and technologies, and Ardent Group, a joint venture in OTC pharmaceutical product development. Eric has taught communications at Maryland Institute College of Art, West Chester University, and University of the Arts, and has served on the board of various non-profits, including Philadelphia Committee to End Homelessness and Morris Arboretum.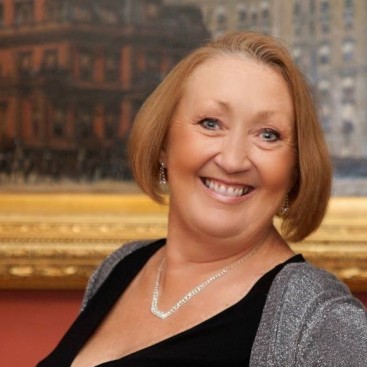 Read Bio

Bio

Pamela A. Vasquez is a Certified Recovery Specialist with over 35 years of experience working with the public. Pam started her career in the business sector. Nineteen years were spent in the banking field, several years with the Pennsylvania Department of Transportation, and then 10 years in retail.

After the untimely death of her daughter from an overdose, Pam knew that she needed to make a difference in the lives of others who were suffering from Substance Use Disorder. Her desire became to save another mother's child. She engaged in shifting careers. Pam began working at a recovery house, moved to work as a Treatment Tech at an in-patient drug and alcohol facility then took the schooling necessary to obtain her Certified Recovery Specialist credential.

Pam is now working with the Recovery Overdose Survivor Engagement Program (R.O.S.E). This is a program were CRS's engage with overdose survivors in Emergency Rooms in an attempt to get them into treatment. This program is under the umbrella of the Council of Southeast Pennsylvania, Inc.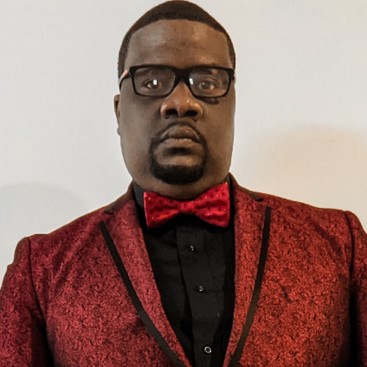 Read Bio

Bio

James Whitaker currently serves as the Marine Corps Base Quantico (MCBQ) Safety Division Deputy Director. He is responsible for planning, developing, and implementing a comprehensive and diverse Safety and Occupational Health program encompassing the MCBQ geographic area of responsibility. Acts as the assistant principal authority and advisor to the Commander and Chief of Staff, MCBQ pertaining to the development of policy and procedures relating to SOH.

Prior to that, James served 20 years in the United States Navy under the Naval Construction Force as a Navy Seabee. Aside from serving our country, James has been a pillar in the City of Philadelphia through his recurring donations to Philabundance, Donors Choose, and Pathways to Housing.

James has a certification in Safety Management from the American Society of Safety Professionals. Certified Lean Six Sigma Green belt, USMC.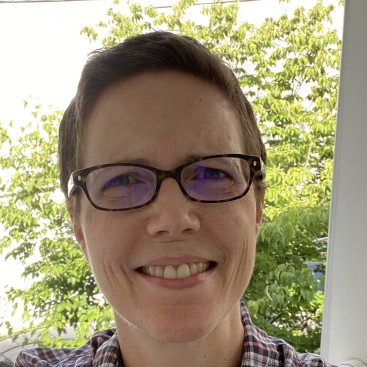 Read Bio

Bio

Dr. Jennifer Wood is a Professor in the Department of Criminal Justice at Temple University. Her research examines policing and public health issues, with a focus on alternative frontline responses to mental health crises. Through her work, she has explored the intersections between issues of housing stability, mental illness, and substance use disorders, and the ways in which multiple forms of disadvantage lead to repeat encounters with police. Her work is devoted to better understanding how multiple systems can or could coordinate to be responsive to people's social and medical needs and avoid criminal legal system interventions. Jennifer grew up in northern Ontario, Canada, and completed her education in Ottawa and Toronto.