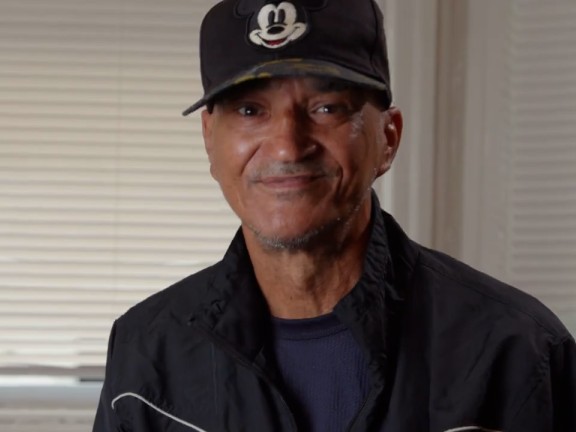 Roberto is one of 75 participants that was introduced to our program at the onset of the pandemic. Roberto was born and raised in Puerto Rico and moved to Philadelphia at the age of fifteen. When he was approached about an available unit by Pathways staff in February of 2021, he was overwhelmed with excitement. On his very first night, he stayed awake all night to clean and set up his new apartment. This included setting up his bed, kitchen table, dresser, couch, and other essentials provided by the Philadelphia Furniture Bank.


Roberto believes the home and help from Pathways has given him the foundation to start saving money. He most looks forward to finding a job, and hopes to be able to take trainings to become a peer specialist one day. Roberto calls Pathways' caseworkers his angels, and is grateful to be safe and secure in his new home.

Our Housing First Heroes help us plan for the future and ensure that funds are available year-round for people like Roberto by committing to a recurring monthly gift. With every dollar you give, you are giving the most vulnerable in our community the opportunity to set their own goals and realize their full human potential.

Become a Housing First Hero Today!