What Inspired Our Intern, Nick, to Pursue Social Work?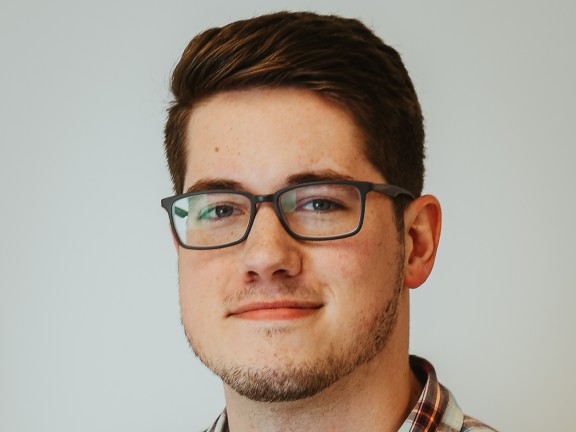 My name is Nick Jones, and I am currently one semester away from graduating with a BBA in Human Resource Management at Temple University. So why did I decide to volunteer at Pathways to Housing PA to learn more about social work?
I was born and raised in the same place; a school with conservative views and a town so small that it lacks a single traffic light. I was not gaining much exposure as to what the world had to offer, including the struggles people can face. I entered Temple in the Fall of 2017 as a Statistical Science and Data Analytics major. At the time, I was already prepared to dislike my future job and live my life working for the weekend.
My perception of life changed one week into my first semester at college when I went to a walk-in therapy session and I was told that it was abnormal to constantly be considering suicide. I was admitted to the hospital and discovered that I was dealing with severe cases of depression and anxiety that I had never attempted to treat. I had suddenly switched out of autopilot, where I had been my entire life, and decided to create my own happiness rather than wait for it.
It has been slow yet steady progress. I dropped Statistical Science and Data Analytics as a major. It clearly was not for me. I took a leave of absence during the Spring semester of my sophomore year. This gave me the time to consider my future for the first time in a very long time. I realized that I would never be able to have a job just to make money; I wanted to help people for a career. I considered being a therapist or a lawyer. This is when I began majoring in Human Resource Management. It allowed me to stay within the business school at Temple University while also allowing me to fulfill my desire for the legal and consulting worlds.
As depression and anxiety continued to be a major aspect of my life, I began losing faith in Human Resource Management. This brought me back to thinking about my future. Why was Human Resource Management not making me happy? I had been applying to internship after internship. I did not know what I wanted out of a business or what would make one preferable over another. This is when I faced the difficult truth that I still had not found my career.
So, what did I want my career to be? So many people define themselves by their career, which make me think that this question might as well say what do I want my life to be. Thinking about my career in this way, I understood what I was looking for. I would never be able to live just for myself. I wanted to help people, to help them alleviate pain, to help them live life for happiness rather than survival. This is what drew me to social work.
My previous experiences with people in need of social services include family members who struggle with mental health and substance use. Once I told my family the new direction that I wanted to take my life, my older sister was ready to help me get there. She told me that she had a friend who knows someone in social work. I was eventually connected to Andrew Spiers and now I am a Housing First University intern.
In human resources, the retention of employees is very important. This is because training employees costs time and money. If a company loses a trained employee, not only will it take time to simply find a replacement, but it will take even more time and money to train the new employee to the same level as the one that had left. This is similar to an important aspect of social work. It is important to retain clients, to a certain degree. The longer a client is a part of the program, the better at leading their life independently they will become due to the life skills training that they receive. If clients are leaving the program as quickly as they are coming in, the program is clearly not effective and is not helping those people. I have learned and have come to understand how much better and more effective the Housing First model is compared to other programs, as well as the importance of harm reduction. I do not know what my future in social work looks like. I am really looking forward to the opportunity to work directly with clients, and maybe as I grow my experiences I'll be able to create positive change on a much larger scale.