Featured Trainer: Rosa Friedman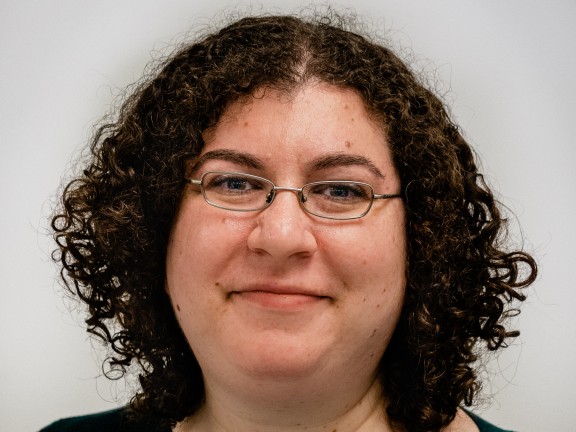 Meet Rosa Friedman, BA, our Featured Housing First University Trainer. Rosa is a Service Coordinator/Forensic Liaison on a modified ACT team for individuals with Opioid Use Disorder at Pathways to Housing PA.

Q: What is your role at Pathways, and how long have you been with the agency?
Rosa: I joined Pathways in February of 2019, and I'm currently a Service Coordinator/Forensic Liaison on Team 7.

Q: Tell us a little about your professional background and what draws you to this work.
Rosa: I sometimes tell people that professionally I've moved along the housing continuum of care just like our participants. I've always been interested in public health, and I started my career doing case management at Prevention Point Philadelphia, where most of my clients were experiencing street homelessness. I would engage people through their syringe access program or drop-in center and connect them to medical care or drug treatment, help them navigate their legal issues, and provide support with whatever was going on with them.

That was when I first became passionate about homelessness as an issue because I saw daily how not having stable housing affected every aspect of people's lives. I also saw how much stigma there is in most housing programs against people who have substance use disorder and how many barriers my clients faced in that arena. When Prevention Point opened a low-barrier emergency shelter, and there was an opportunity to become a Housing Case Manager for its residents, I jumped at it. That was when I learned about Housing First and about Pathways. Housing First made so much sense to me philosophically. Being able to connect clients to Pathways and see them find stability and success there was so invigorating. I decided I needed to become a part of it.

Q: What do you enjoy about training? What topics are you most passionate talking about?
Rosa: I love talking to anyone who will listen about harm reduction and overdose prevention. Seeing how excited people can get when they learn something new that will enable them to help the people they care about to be safer and healthier is satisfying to me. Sometimes their whole faces change! So many people feel so powerless and overwhelmed when it comes to substance use and addiction; it's a wonderful feeling to be able to offer them some concrete tools they can start using right away.

Q: What is one thing you wish more people understood about Housing First work?
Rosa: How rewarding it can be. Successes in Housing First may not look like the ones people are used to seeing if they're coming from environments focused on treatment and sobriety, but they're just as real. Something as small as someone changing their socks daily instead of weekly can mean a lot. Getting to be present with people as they come to see themselves as capable of change and worthy of care, safety, and clean socks is a true honor.

Rosa has trained for Housing First University on topics such as:
Harm Reduction & Services for Sex Workers
Addressing Opioid Use Disorder among Unsheltered Populations
Methamphetamine & Opiate Trends and Harm Reduction Based Interventions
If you're interested in bringing Rosa to speak at your agency, email training@pthpa.org or submit a training request.