Engaging Landlords in Your Mission of Ending Homelessness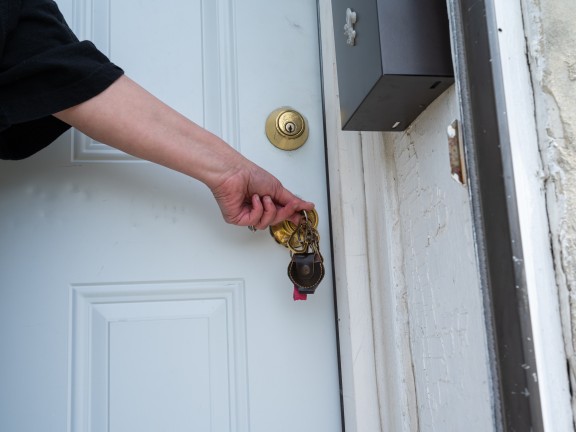 One of the greatest challenges facing supportive housing providers today is landlord engagement. We field calls and emails from providers across the country wondering how we've been able to recruit over 75 landlords to our cause and house 550 participants in Philadelphia. Most don't like the answer:
Pounding the pavement. Knocking on doors. Cold calling numbers off of Craigslist.
It's time consuming, and often fruitless work. But for every ten calls, we might get one person who is willing to hear us out. It is then that we have but a small window of opportunity to dispel some of the dominant myths surrounding Housing First programs:
Housing First is not housing only. Once housed, program participants are provided with wrap-around services to support successful tenancy. In fact, we've seen crisis response center episodes, mental health court episodes, and psychiatric hospitalizations all decrease for those housed through our program. Simultaneously, we've observed increased medication adherence and engagement in substance use treatment. As such, 85% of our participants remain stably housed after five years.

Housing First participants are not a danger to others. Individuals with serious mental illness are more likely to be the victims of violence, not the perpetrators. For those participants who do have criminal histories, providing supportive housing can significantly decrease behaviors that lead to incarceration.

Housing First participants will not damage your unit. Okay, well, maybe most won't, but some might. Regardless, we commit to repairing or paying for any damages that do occur. While we understand that it can be anxiety provoking to anticipate these types of costs, we don't believe this is a valid reason to deny someone the basic human right to housing.

Housing First participants are not the "scary unknown." More than likely, landlords are already serving individuals with complex needs and behavioral health challenges. Partnering with a Housing First program can help to equip them with the skills, support, and resources that benefit all of their tenant relationships.
Identifying and working with landlords can be one of the hardest aspects of supportive housing work, but it is vital to our success. Without our landlords, we simply wouldn't be able to do what we do. As agencies everywhere experience record staffing shortages, increased participant need, and a dearth of affordable housing in their communities, it may seem impossible to devote the time truly needed to developing these relationships. However, the time you put in now will be time well-spent in the future.
To learn more about developing your landlord network and our four-step process,
Recruiting landlords to your cause
Supporting new relationships
Maintaining successful partnerships
Building long-term investment
Email us at training@pathwaystohousingpa.org
Recruiting new landlords not only changes the life of the participant who can now be housed, but it can also change the life of the landlord who is now a true partner in the effort to end homelessness in their own community.