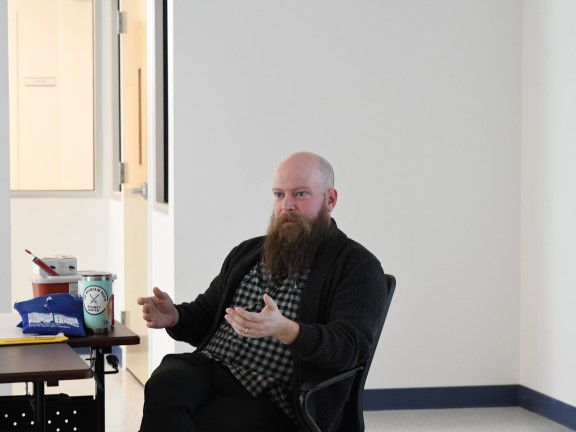 What is Technical Assistance?
Technical Assistance is a way to augment staff training by refining and innovating your program's existing services. Learning about evidence-based practices, models, and skills in a one-off training session typically only serves as an introduction to a new topic. No matter how thorough a training may be, attendees are often left with questions about implementation, and how to modify approaches based on their specific setting, client population, licensing regulations, etc.
Technical Assistance allows for an individualized and tailored approach to addressing these concerns. We're here to walk alongside your staff throughout the change process. Housing First University trainers and direct service staff of Pathways to Housing PA work closely with individual programs to discuss adopting evidence-based approaches to your service delivery, and collaboratively problem-solve potential challenges.
What will we do in a Technical Assistance session?
TA sessions can be used in whatever way will best benefit your organization. An initial call might include introductions, learning more about your program, populations served, strengths, current challenges, and available resources. We'll discuss your thoughts and reactions to any relevant training or salient topics, and identify areas for further discussion/exploration.
Subsequent activities may include:
Individualized Coaching

Our HFU experts provide one-on-one coaching to understand agency needs, identify project goals, and provide expertise that is responsive to their objectives. HFU will match your organization with a TA provider who is uniquely suited to understand the scope of your work, provide ongoing support, and drive you towards results.

Affinity Groups

Small group discussions on a specific topic. Affinity groups present an opportunity for your staff to troubleshoot implementation challenges with HFU experts who are doing this work every day. Multiple staff members from your organization will receive TA specific to their professional discipline.

Example topics: Recruiting landlords for your Housing First program; Practicing harm reduction in a congregate setting; Best practices for clinical supervision in a Housing First program

C-Suite Roundtables

At HFU, we understand that sustainable change must be championed from the top. C-Suite Roundtables allow HFU clients to have candid conversations with fellow executives on how to implement and sustain lasting change within their organization.

Materials review

HFU faculty can review and provide feedback on your programs' policies, service descriptions, or other documentation to ensure alignment with the principles of Housing First and harm reduction.
Who will we be meeting with?
Technical Assistance sessions will be guided by Andrew Spiers, LSW, Director of Training and Technical Assistance, who will identify the HFU and Pathways to Housing PA staff who can best speak to your organization's specific areas of need. Our training faculty is made up of clinicians, service providers, and leadership with almost a century of combined experience working with people who have experienced chronic homelessness and contend with multiple disabilities. Our goal is to invite clients into our circle of expertise to collaboratively build strong programs that best suit their community's needs. The people and organizations with whom we work are an active part of the training process and walk away from their time with HFU feeling ownership of what they've created with our help.