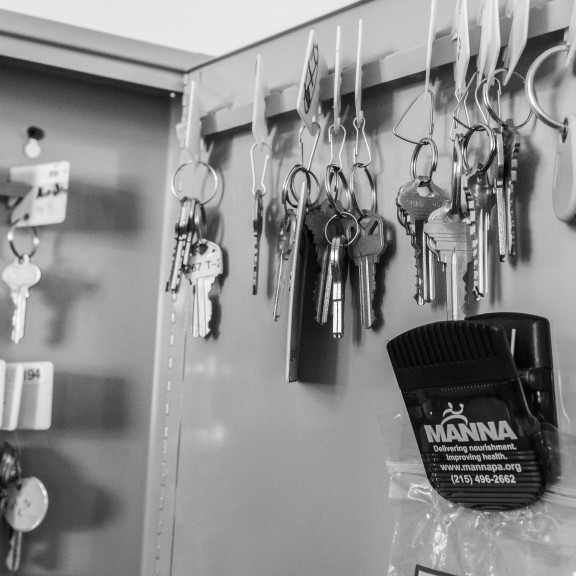 Housing First University
In October 2019, Pathways launched its formal training initiative in order to share our wealth of expertise with others.
In 2008, the City of Philadelphia engaged Pathways to Housing PA to bring the evidence-based Housing First model to Philadelphia to help end chronic homelessness. We've seen extraordinary outcomes since that time: we initially housed 125 individuals in 2008, and we currently house more than 550. Our mission is to empower people with disabilities to improve their housing stability, achieve better health, and reclaim their lives. Through the Housing First model, we have developed a successful path out of homelessness, ensuring safe and stable permanent scattered site housing for those who are systemically disadvantaged in Philadelphia. This innovative method has proven to be successful; our organization has achieved an unprecedented 85% housing retention rate (5+ years later) with clients that are considered not housing ready by other programs.
In fact, Pathways was the first organization ever to utilize the Housing First model for a dedicated team of participants with opioid use disorder in a scattered site environment. We have also established a satellite site of a Federally Qualified Health Center (FQHC) at our offices to provide primary care services for these historically marginalized populations, launched a medication-assisted treatment program for opioid users, and balanced research and additional services through a myriad of federal grants and awards.

In October of 2019, Pathways launched its formal training initiative, Housing First University (HFU), in order to share our wealth of expertise with others. Our training staff is made up of clinicians, service providers, and leadership with almost a century of combined experience working with people who have experienced chronic homelessness and contend with multiple disabilities. Housing First is much more than theory, and you deserve to learn from people who excel at its practice. Our goal is to invite clients into our circle of expertise to collaboratively build strong programs that best suit their community's needs. The people and organizations with whom we work are an active part of the training process and walk away from their time with HFU feeling ownership of what they've created with our help.